"Apologizing and moving on does not make the world a better place for people who are gay or people who are transgender, being an ally does," says CNN's @DonLemon, reacting to the Oscars' openness to Kevin Hart's return https://t.co/ITGU3Uj2ez pic.twitter.com/4u48sfBF0U

— CNN Tonight (@CNNTonight) January 5, 2019


Backlash has been mounting against Ellen DeGeneres after her interview on Friday with Kevin Hart absolving him of his anti-gay history.

In a gripping segment on his CNN news show Friday night, anchor Don Lemon opened up as a member of both the Black and LGBTQ communities and called for a deeper response from comedian Kevin Hart in renewed controversy over his defunct Oscar hosting gig.

Many other publications in the entertainment and LGBTQ communities were disappointed in Ellen's tone deaf dismissal of Kevin's internet "haters."




No, Ellen DeGeneres, the #Oscars don't need Kevin Hart — or any host https://t.co/Rz4mGLSyWI

— Entertainment Weekly (@EW) January 4, 2019
Opinion: Who died and made Ellen the gay pope? https://t.co/GYfaEGEYCW

— The Washington Post (@washingtonpost) January 4, 2019
"Ellen DeGeneres isn't the queer savior everyone likes to think she is," writes OUT director of culture & entertainment @TrevellAnderson, "and Kevin Hart has a lot more growing to do." https://t.co/vatMeMSgqy

— Out Magazine (@outmagazine) January 4, 2019
What Kevin Hart & Ellen DeGeneres are missing by dismissing LGBTQ critics as "haters" https://t.co/5VRaPLbI09 pic.twitter.com/QhEtlhuSNz

— billboard (@billboard) January 5, 2019
DeGeneres' decision to offer Hart absolution on behalf of America's gays is sickening. https://t.co/5VJUCRQPGI

— Slate (@Slate) January 4, 2019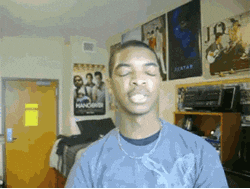 Source 1
2
3
4
5
6