https://instagram.com/p/Brsqa6JgNxw


Phil of the Future star Raviv Ullman shared in an Instagram post reflecting on the past year of 'deconstructing toxic masculinity' and 'tearing down the patriarchy' seen in the new generation. Photographer Kaitlyn Mikayla shot Ullman sporting lipstick, skirts, and dresses in suggestive (?) poses. I can't find much updates on him but he's still decently active on Twitter and has been doing lowkey Off Broadway projects in the last few years, and supporting political causes like the Standing Rock Reservation.


https://instagram.com/p/BrqBuGOFPZI
https://instagram.com/p/BrvNL3flz_9
https://instagram.com/p/BrtDtETl7OR
https://instagram.com/p/BsDe3IYF60Y
He's still fine

ONTD does the future look more inclusive?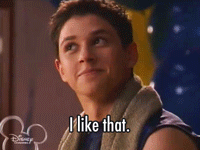 source: Raviv's IG, Photographer's IG