The best music video of the 2000's and "Thriller" of our generation "Bad Romance" just hit 1 billion views - after a little over 9 years since premiering.
Apparently it's the first music video from the 2000s by a solo artist to do so.
.@ladygaga's "Bad Romance" has now surpassed 1 billion views on YouTube.

It's the first 2000's song by a soloist to achieve this milestone.

— chart data (@chartdata) December 31, 2018
Let's throwback to when Gaga gave a commentary on the video:
Lady Gaga's music video for "Bad Romance" has now hit 1 BILLION views on YouTube, becoming her first video to reach this milestone! pic.twitter.com/LlzP8MtCQJ

— Lady Gaga Updates (@LGTourNews) December 31, 2018
Paparazzi - Bad Romance - Telephone was the last true great pop era, RIP

Do you remember the first time watching the video?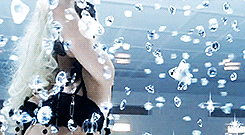 sources:
1
2
3
4