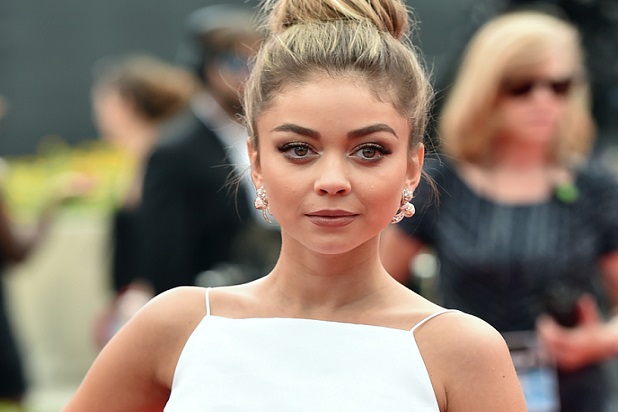 Modern Family actress Sarah Hyland has been the subject of social media backlash after asking fans to donate money to help cover funeral costs for cousin killed in car crash
A GoFundMe page was set up for Hyland's 14-year-old cousin Trevor.
She donated only $1,000.
She is worth
nine million dollars
. She's is being paid over
100k an episode
and
$2.5million every season
Ariel Winder donated $2,500.
Some people on Instagram called her out saying: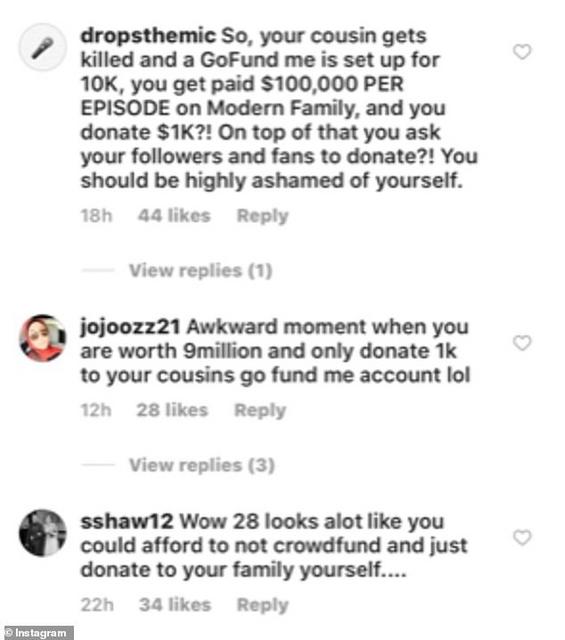 source