Creepy Christmas Fest ran in 2008 as a digital advent calendar with a new short horror film every day.

Filmmakers who contributed to the original festival included Mary Harron and Ti West.

Now ten years later, the festival has returned with all new films.
The Creepy Christmas trailer is here! An Entertainment Weekly exclusive! Premieres Dec. 1 at https://t.co/vRph2qwKWr!https://t.co/t9GsfRLbY6

— Glass Eye Pix (@GlassEyePix) November 29, 2018
Trailer for the festival won't embed, so you'll have to go to ew.com if you want to watch it.

The first movie that kicked off the festival on December 1...


Check out her creepy stop-motion animation short under the cut:
1
2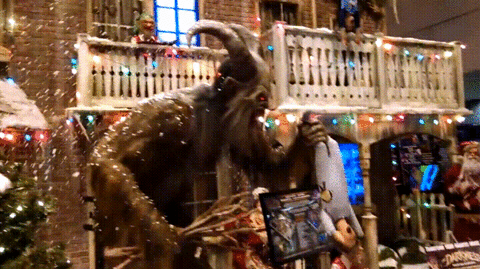 (horror or otherwise!)