As next week's #Grammy nominations approach, get prepped on who's in the running and a reminder of some of the year's high points in music.https://t.co/BUury4g1p5

— USA TODAY Life (@usatodaylife) December 1, 2018
Dec 5th is Grammy nomination day! Will your fave make the cut?
The 2019 telecast will be a bit different from 2018.

The Recording Academy is expanding the awards top four general categories -- album of the year, record of the year, song of the year and best new artist -- from five to eight nominees to better represent the diversity in music...
but they'll probably just give everything to Taylor and her obsessed friend Ed S*****n lbr.
Predictions:

ALBUM OF THE YEAR:
Beyonce & husband's collaborative flop album - "Everything Is Love"
Tayliberal's - "RePUTAtion"
Nicki Minaj "Queen"
Cardi B - "Invasion of Privacy"
Ariana Grande - "Sweetener"
Janelle Monae - "Dirty Computer"
Kacey Musgraves - "Golden Hour"
SONG OF THE YEAR (Songwriting):
Lady Gaga & Bradley Cooper - "Shallow"
Lady Gaga - "Why Did You Do That?"
Beyonce & Troll Doll - "Perfect"
Childish Gambino - "This Is America"
Ariana Grande - "No Tears Left To Cry"
Maroon 5 & Cardi B -"Girls Like You"
Ella Mai - "Boo'd Up"
Demi Lovato - "Sober"
Nashé - "No Drama"
RECORD OF THE YEAR (Artist/Production)
Basically the same nominees as Song of the Year + Cardi B's "I Like It".

BEST NEW ARIST
Cardi B
Ella Mai
Troye Sivan
Dua Lipa
Bebe Rexha
Source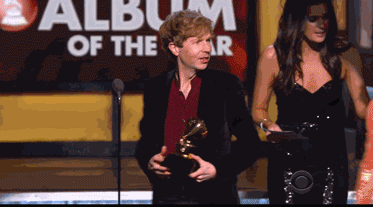 you ready to be disappointed as usual ONTD?