COVER STORY: Lady Gaga will never be the same after "A Star Is Born" https://t.co/weiZSINGnK pic.twitter.com/kMByRdM7Fj

— Variety (@Variety) November 13, 2018
-
Gaga
covers Variety in a photoshoot wearing
Bradley Cooper
's character Jackson Maine's shirt
- Journalist mentions the previous talks of ASIB remakes before this final one, with
Jack White
as the intended lead because Cooper wanted an actual musician to play the part. Chairman of Warner Brothers
Toby Emmerick
shares alternative endings to the film, but changed as they were on set.
- Gaga said she kept souvenirs from the movie - including Ally's songbook, a bottle of Mr. Bubble, and Jackson's shirt, to hopefully share with her future kids
- She mentions a scene that was cut from the film that included Jackson giving her a pair of ruby slippers under the bed 👠
- Gaga insists
Ally
's transformation to pop (performing "Why Did You Do That" on SNL) was supposed to be shallow, while Cooper considers otherwise saying "I don't necessarily view her music as superficial, I think she's performing with all her heart."
seems like lady gaga is doing the chair challenge pic.twitter.com/EYaKkeOhzp

— ☁️ (@HausofMiren) November 13, 2018
- Gaga's photoshoot sparked comparisons to
Ariana
's confusing
My Everything
album cover shoot, questioning the odd choice of positioning on a stool
ariana grande flew so lady gaga could soar pic.twitter.com/lHwxGQCwlj

— 🍒💎COXOCHARY•• (@COXOCHARY) November 13, 2018
Come for the revealing portrait of a deeply private pop icon. Stay for pictures of Lady Gaga balancing on a stool in suede knee-high boots with stiletto heels https://t.co/n6ZLxURrOX

— Brent Lang (@BrentALang) November 13, 2018
Are you perplexed by these poses ONTD?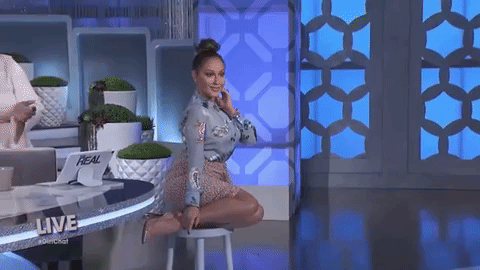 source:
1
2
3
4