Nathan Sykes of #TheWanted was asked by TMZ how he felt about not being named in Ari's song "thank u, next" pic.twitter.com/Wua5kKv3oZ

— will (@WillyCosmic) November 9, 2018


Forgotten ex of Ariana's and ex bandmate of forgotten [until now] boyband called The Wanted, Nathan Sykes was stopped by TMZ at an airport and was asked why he thinks he wasn't mentioned in the buzz song of the moment "Thank U, Next". He says he has not listened to the song yet but 'heard it was good', and shrugged it off considering 'that's good' he wasn't mentioned. The paparazzi continued to ask what he thinks they've learned from their relationship in which he slyly dodged an answer. We respect the class exhibited and pr training came through.

The two were in an [alleged] authentic relationship from August 2013 to January 2014 and even collaborated on Ari's first album on the track "Almost is Never Enough", offering his nasally vocals.





Maybe this one didn't teach her anything?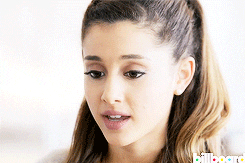 sources: 1 2