Original

These Were Guitar-Tinged Midtempo 2000s R&B Ballads


This theme is a mouthful, but nevertheless a full mood and sound at one point in time, when there would be drama about someone stealing our Myspace song. We have to credit r&b icon Ne-Yo for encompassing this sound and penning a whole bunch of hits during this era, including several from these 10 items. This is sort of a spin off to another previous post, but I'm having another nostalgia night. Do you remember these songs?



Hate That I Love You - Rihanna ft. Ne-Yo


I feel like Riri hasnt performed this in a while and forgets about this song as well as "We Ride", which she confessed she was not fond of. I guess I just stan old school Rihanna more than she does.






Irreplaceable - Beyonce


Ne-Yo wrote this song about one his aunt's messy bf's, however one day Beyonce said at a concert that she wrote the song (which in fact she did co-write said by Ne-Yo himself), and ensued the whole klepto rep Bey would get in songwriting credit.






With You - ***** *****


I would like to mention the song for nostalgia's sake and because it was everywhere at the time + it's definitive of the theme, but would not want to link so directly from the singer. So here I've place a random cover made by a couple of Youtube musicians.






T-Shirt - Shontelle


Shontelle has a few hits to her name and they're constantly being used for talent show auditions. This is the anthem about obsessing bout the boyfriend fit.





How to Deal - Frankie J


If you're wondering where he's up to now, Frankie J dropped a lowkey fire joint album with Baby Bash last year, including a song with a feature from the next artist on this list.






Doin Too Much - Paula Deanda


From Myspace queen to The Voice auditioner, we admire her hustle and will always appreciate 2007 relic Paula Deanda's hits including "Walk Away" and "When It Was Me".






Too Little Too Late - Jojo


Maybe some of you haven't kept up with Jojo in recent times - who got out of label hell after almost a decade - when she has newer bops like "When Love Hurts". She's one of the youngest og's in the game still performing her line hits today including "Leave", "Baby It's You", and "Too Little Too Late".






Tattoo - Jordin Sparks


I assumed this was another Ne-Yo song, but it got criticism at the time for sounding too similar to Bey's "Irreplaceable".






Sometimes - Ariana Grande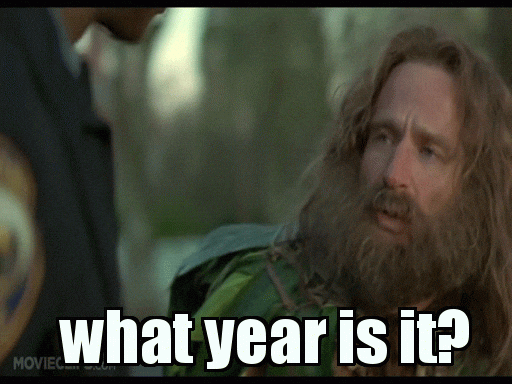 Okay let's not forget one of Ari's best songs "Sometimes" which is relevant to this midtempo 2000s guitar r&b sound, which was released in 2016. It should have been a single to close off the Dangerous Woman era and would've been a radio staple, but whose to say.

Go On Girl - Ne-Yo


We have to end the list with the one and only!

Fav songs like this?

sources:
1
2
3
4
5
6
7
8
9
10