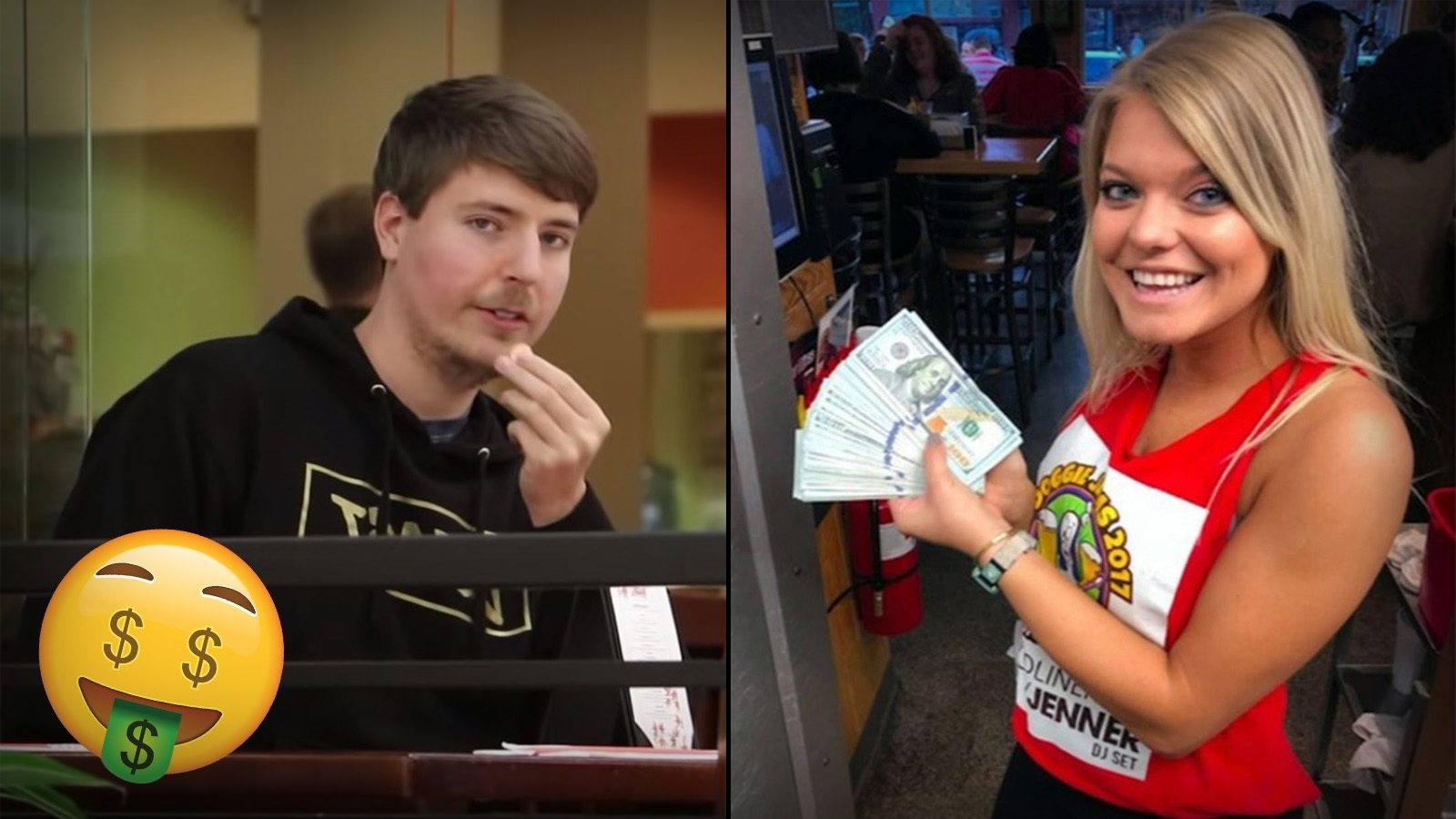 North Carolina Waitress Gets a $10,000 Tip — and Splits It with Her Coworkers https://t.co/VHkBzEjQTK

— People (@people) October 23, 2018
• Alaina Cluster, a server at Sup Dogs restaurant in Greenville, North Carolina, received a $10,000 tip just for serving her customers two waters.
• One of them was local YouTuber MrBeast who is known for his bizarre videos and random acts of kindness on his channel (idk ha but OP still suspects he's probably Trash).
•
In the video uploaded to his channel, he starts off by ordering two waters and then leaves a penny for a tip. From there every restaurant he visits he gradually increases his tips until he does $10,000.
•
She ended up sharing her big tip with all of her co-workers: $200 to everyone working during her shift, $100 to servers who were off, and she kept the remaining $800 that was left.
• "That could've been like anybody on my shift, ya' know. I didn't do anything to deserve that much money. I wanted to split it up and be fair with everybody."
ONTD, would you have shared the wealth or kept the entire tip for yourself?
🤔 💵
Sources:
1
|
2