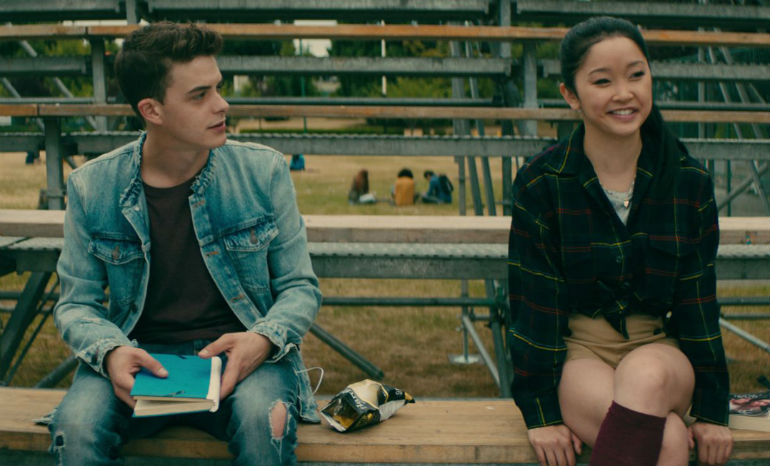 During a recent interview,
Netflix's
To All The Boys I've Loved Before
actress
Lana Condor
was asked her thoughts on her co-star
Israel Broussard's
history of racist tweets:
"Yeah, man. It's very, very, very disappointing. And hurtful. Particularly for all the obvious reasons. The things he said are totally and completely wrong and upsetting.
For me personally, I'm the one that has to answer these questions. That's really unfair given that it should be him speaking on behalf of his actions. It's very upsetting and unfortunate.
I hope that he learns from this and grows to be a better person. I couldn't imagine him not being better."
Last month, Twitter users pulled up racist tweets and likes that weren't even from that long ago. Some gems included:
🚮 "Dogs can sense earthquakes. Too bad Japan ate them all."
🚮 "I'm not going out for a gay role, thank you though. Haha."
🚮 "Hashtags don't fucken matter. But all lives do. Black lives matter. White lives matter. Blue lives matter."
Just to name a few.
Israel later
apologized on Twitter
, writing, "I am deeply sorry for my inappropriate and insensitive words and likes on social media. I take full responsibility for my actions and I sincerely apologize. This has been a pivotal life lesson for me. I am dedicated to be a more informed and educated version of myself. Much love — Israel."
Sources:
1
|
2