It's back-to-school season. The leaves are crispy, the air is cool, and bright-eyed youngsters are skipping off to class. To prepare you for the schoolyear, let's relearn the important commandments taught to us by VH1's reality show, Charm School.

On Charm School, contestants from VH1's dating shows like Flavor of Love and Rock of Love unlearned their trashy ways and became classy ladies.

Even if you are an ONTD-er who is not in school, now is a great time to revisit these timeless, classy lessons.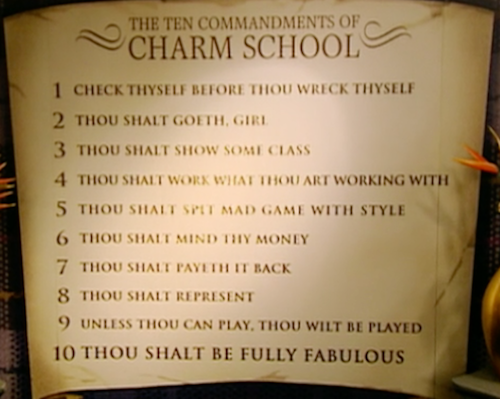 (Two cuts, to save your browser from the full education of these images and gifs.)





1. Check Thyself Before Thou Wreck Thyself





The first commandment instructs the ladies to remain composed before flipping their shit and beating someone else's ass or sobbing in the corner with their mascara running. They learned this commandment by shedding the negativity of their old nicknames.




Use this commandment by hiding your crazy around other people to fool them into thinking you have your shit together.
Also, bring your teacher a gift. Maybe a nice apple between your boobs.


2. Thou Shalt Goeth, Girl


The second commandment is about not being a lazy, selfish c*nt. I made a whole damn post about it, but the world did not appreciate my genius because it only got 36 comments.

The ladies' first challenge was to hike to a campsite, then set up camp together.




The next day, they completed an obstacle course as a team.




The moral of this commandment is not to be a lazy bitch. Also, I am a misunderstood genius.

3. Thou Shalt Show Some Class




The girls had their outfits judged, and all of them were deemed "too stripper-ish." They then had to impress some guy, because women need to impress men in life. Schatar/Hottie won by hiding another bitch's dress, but she ended up flopping in the challenge.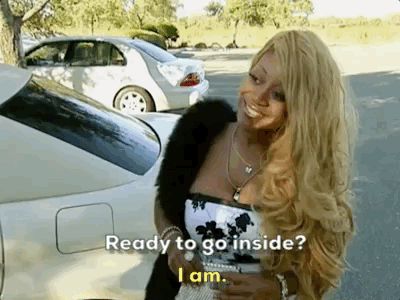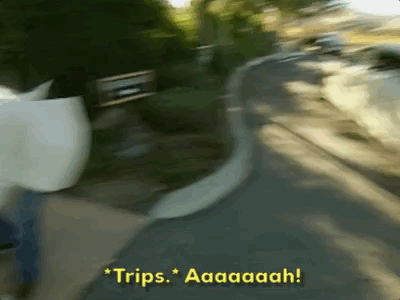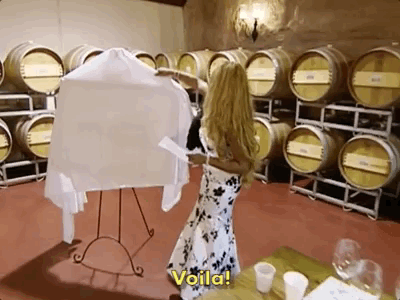 The girls retaliated by not being classy themselves: They hung Hottie's stained, dirty panties over her bed for the world to see.




The lesson? If you fuck over other women to impress a man, then karma will fuck you over right back. Also, be classy, even when other bitches are not being classy to you.

4. Thou Shalt Work What Thou Art Working With





In Charm School, you have to work and you have to werk. The ladies had to put on a fashion show to demonstrate their confidence and chic.
Leilene's team did very well.




Darrah's team did not.




This commandment teaches that in school or your life, you should always act like you have your shit together, even when you are flopping.



5. Thou Shalt Spit Mad Game With Style






This episode, the Charm School girls had to debate each other… but of course they ended up getting into a screaming match by the end of the episode.

A master debater taught them some rules about debate, but Saaphyri thought these rules were stupid.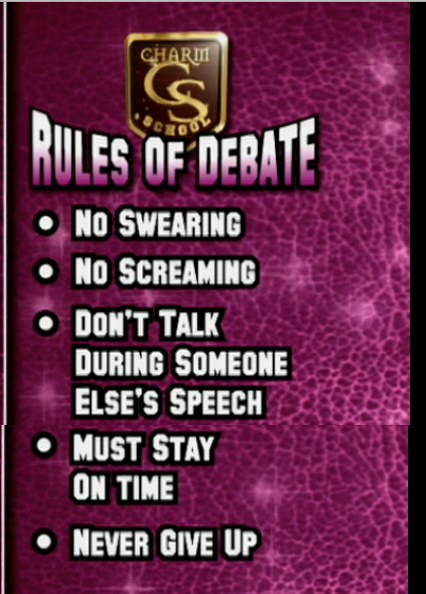 She has some better advice for your arguments:





Take Mo'Nique's words to heart: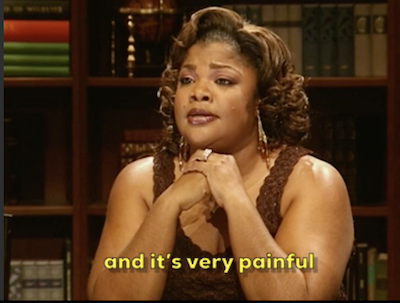 The lesson is that you should be an eloquent speaker who can back up your arguments, whether you are debating a racist Trump-voter or you are in a comment war on ONTD.





6.Thou Shalt Mind Thy Money






For the sixth commandment, they had to interview for a job, then create a perfume and sell it for a profit. The teams that made the least money lost. They learned one of life's most important lessons: The rich win and the poor lose in capitalism.

Saaphyri has some key advice for group projects:




The lesson of this episode: Overthrow capitalism.



7. Thou Shalt Payeth It Back






To learn about payeth-ing it back to the community, the ladies had to sell their clothes to a charity thrift store. Again, whoever made the most money, won.

Hottie claimed to own designer couture, but her clothes turned out to be cheap crap that had stains and smelled bad.





Saaphyri, who was desperately poor, gave nearly everything that she had, and still lost. This episode shows that you should help out your schoolmates, because members of the proletariat must stick together to fuck over the bourgeoisie.

But this episode had another important lesson. It comes to us in this classic line from Mo'Nique:


8. Thou Shalt Represent


This brings us to the 8th Commandment. Queen Tiffany Pollard, aka New York, interviewed the girls and taught them how to present themselves to the world. They had to pretend to like her and fake being nice to her.
And now, more advice from Saaphyri.

On answering questions you don't want to:




On taking the bait from a troll:




Ultimately, the lesson is to be a fake-ass bitch in public until you can be your normal, crazy self in private.



9. Unless Thou Can Play, Thou Wilt Get Played






At the first ever Charm School Prom, the girls were introduced to some "hot" men who were actually losers. Saaphyri was not impressed.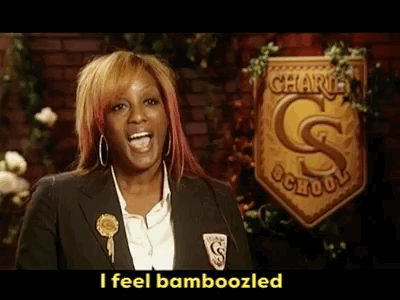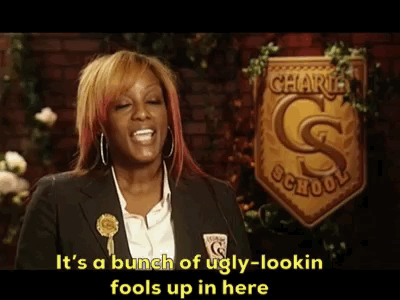 The women were told not to act like sluts, skanks, whores, or hos. (This is one area where Charm School doesn't really hold up: The slut-shaming.)

But even if you choose to hop on any dick you can, be aware of safety and how you are perceived in public. Like, maybe don't take a shot of alcohol from the wang of an ice sculpture, like Brooke did.




Saaphyri ended up calling out a sleazy perv who insulted her boobs, and Mo'Nique actually reprimanded her for it.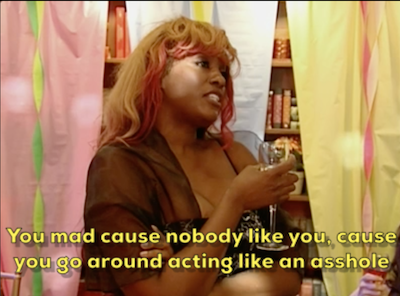 Remember Mo's important words about alcohol, whether you are partying on campus or listening to some drunk asshole man try to blame his bigotry on alohol:




Anyways, Mo'Nique was shocked by all the ~slutacious behavior.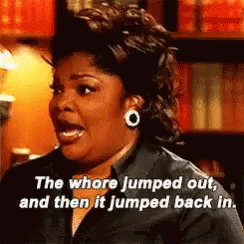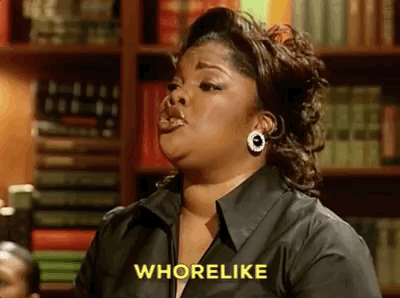 So if you are an ONTDer who is in school, the lesson is to cross your knees, close your legs, and keep your mouth shut when a man disrespects you.

Just kidding— fuck this lesson. These are the real lessons:

1. Never be impressed by mediocre men who do the absolute least

2. Tell off men who give you shit.

3. When other women slut-shame you, shake it off.

4. Get as much dick as you want


10. Thou Shalt Be Fully Fabulous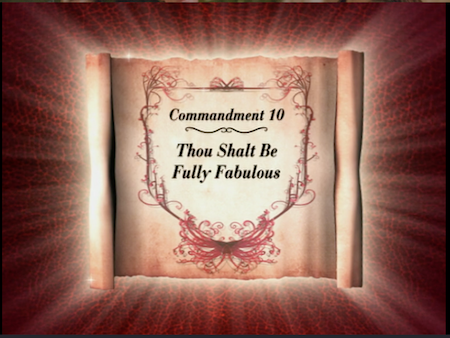 However, if there is one lesson that you should learn from Charm School, it is the 10th Commandment: Thou Shalt Be Fully Fabulous.

The winner of Charm School was queen Saaphyri Windsor. In addition to always carrying lip chap, she has some more words of wisdom and life advice.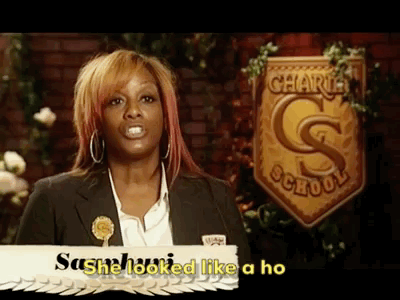 If you are in school, you go out and kick the schoolyear's ass. If you are living your everyday life, be as ridiculous and unself-conscious as the fabulous bitches on this show.






Coming soon: Charm School Season 2 and Charm School Season 3 posts.

Source, source, source