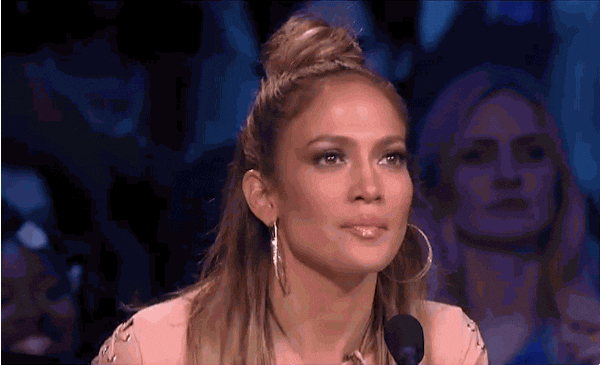 OP is back to raise y'alls blood pressure once againT with her third installment of changing Rolling Stone Magazine's 100 Greatest Songs of the 21st Century (so far). If you missed the first two and want to rip OP a new one: click
here
and
here
. The rules to compile the list: no artist/band could appear a maximum of two times. This is to allow for other artists and to have some genre diversity and the song must have been officially released as a single by the artists. For example "Kids" by A Tribe Called Quest ft. André 3000 is a favorite from their last album, but was not an official single so it cannot be included. Also the videos are posted for entertainment and do not factor into the ranking as not every single has a video.
60. Floetry – "Say Yes"
Just add this to your bedroom playlist. *Miranda Priestly voice* "That's all."
59. The xx – "Crystalized"
58. Portishead – "The Rip"
57. The Civil Wars – "Barton Hollow"
These white folks put they foot in this song.
56. A Tribe Called Quest – "We the People…"
The lead single from the group's final album features top notch verses from Tip and the late Phife Dawg highlighting the inequalities of the country. It was nice to have this album so Midnight Marauders could finally catch a break.
55. Disclosure – "White Noise" ft. AlunaGeorge
The sibling duo brings Chicago house music back to the UK charts. The infectious beat with Aluna's guest vocals is perfect for those warehouse parties.
54. Lil Kim – "How Many Licks?"
Is this song made even greater by the Sisqo feature? I'd like to argue that it is.
53. The Black Keys – "Little Black Submarines"
Simple take: it's just a great blues song.
52. Kali Uchis ft. Jorja Smith - "Tyrant"
To OP, this sounds the best combo of lo-fi, surfer, doo-wop, R&B, dream pop. It's just wonderful.
51. Danny Brown featuring Kendrick Lamar Ab-Soul, and Earl Sweatshirt – "Really Doe"
Just based on the album title, you already knew this record was going to be great.
50. Vivian Green – "Emotional Rollercoaster"
Her vocal delivery is beyond in this heartbreaking song. A nice simple ballad is just essential.
49. Queens of the Stone Age – "No One Knows"
Simple riff, simple lyrics – it works.
48. St. Vincent – "Cheerleader"
47. Radiohead – "Burn the Witch"
The lead single of the groups 2016's A Moon Shaped Pool shows their evolvement into orchestral manuvers contributed by guitarist Jonny Greenwood.
46. Jay-Z ft. Pharrell – "Excuse Me Miss"
Beyoncé's husband teams up with Pharrell who put on his big boy pants to serve us some Marvin Gaye realness and Hov's careful flow makes us want cars for Sunday through Saturday.
45. Rage Against the Machine – "Sleep Now in the Fire"
Don't you just wish this group was churning out new material in the Trump presidency?
44. Justin Timberlake – "Cry Me a River"
43. Bruno Mars and Mark Ronson – "Uptown Funk"
The new family cookout song that will stop that bickering and get you on the dance floor.
42. Sean Paul – "Get Busy"
41. Kanye West – "Love Lockdown"
I know, I know, I know. Coonye West is about to replace yet another pair of tap shoes, but West's experimentation with autotune in a way that actually succeeded showed us that he saves some of his best production for himself.
OP when she gets the message that the post has been approved
:
Sources:
60
59
58
57
56
55
54
53
52
51
50
49
48
47
46
45
44
43
42
41