Nicki Minaj
stopped by "The Late Show" Monday night to promote her paperweight of an album "Queen." Nicki Minaj's new song "Barbie Dreams" calls out her male hip-hop counterparts who, in Colbert's words, "would not be able to — as the kids say — 'get with you.'"
"This one's getting a lot of attention for some of the famous men you call out," says Colbert. Minaj states in the song why a number of guys cannot get with her: Drake, 50 Cent, Eminem, DJ Khaled, Meek Mill and Young Thug are all referenced just to name a few.
Minaj reveals two rappers did reach out to her once the song made the rounds. "I did get a call from one person. I'm not gonna say who," says Minaj. Colbert then guesses Drake, and she says, "No."
"Actually two people on that list approached me about it. I'm not saying. I'm not gonna snitch. Only one person so far got a little irritated, but then I explained to him how much I love him and he understands now," Minaj said. "And then one person, he was just laughing. He was, like, texting me. It was kind of like a mix of, like, cursing me out and laughing at it. I just kept putting, like, this crying face emoji so that it can, like, you know, make things not as bad." [she meant this one: 😂] "I figured that would, like, you know, pacify him, and it did."
Nicki: buy/stream Queen! 👑 Me: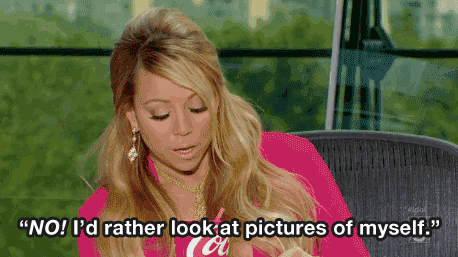 ONTD, which two are you guess?
Source