In a video that probably cost her around $60 to make between the fast food and Freetress units (who's going to ID that cow outfit, btw?), Doja Cat memes her way to virality.
🐄 Doja Cat explains how her viral banger "Mooo!" came together. https://t.co/VJokfyf0zb pic.twitter.com/ggz0dYOl7E

— Complex Music (@ComplexMusic) August 15, 2018
An interview with Complex revealed that:
- It wasn't really planned and "the whole thing happened spontaneously as she was goofing around with fans on Instagram Live"
- "I did this in my room at around 5:00 p.m. after I finished making the song," Doja Cat explains. "It was getting really dark and I don't have any lighting except for some Christmas lights in my room. I pretty much had to rush the whole thing but I had a lot of fun."
- She used old childhood bedding as green screen: "When I was 12 I was obsessed with green and had my mom get me a bunch of green bedding for my room," she says. "I thought about doing a green screen shoot through Photo Booth and got them out of my closet and used tacks and a hammer to nail them to the wall."
- She's also surprised at its sudden success
- She will perform the song on her tour starting September 12th in Austin, Texas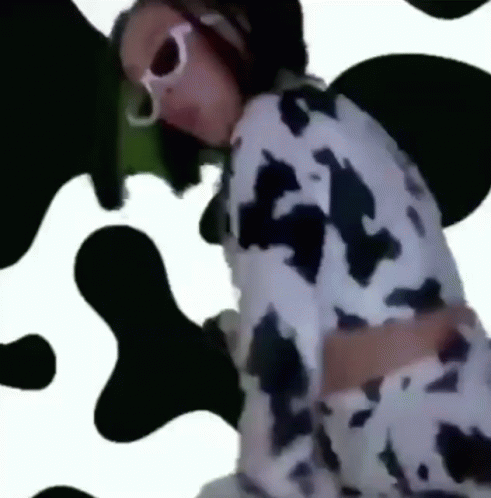 actually kind of a bop, don't @ me
source
|
2