https://instagram.com/p/BmWYgYOn45M
"My top five?" Pete asks Ari as he's driving and she records him. She replies back saying "yea." Pete then proceeds to rank his favorites off
Ariana Grande's
upcoming fourth studio album.
1.
God Is a Woman:
"'cause that shit fucks hard! Seriously, that shit bangs. It slaps, hard."
2.
Pete:
"And then my song which is called Pete [Davidson], which is pretty sick 'cause that's me."
3.
REM:
He gives no description or reason.
4.
Sweetener:
"'Cause it's very happy, very fun."
5.
Better Off:
"'Cause it's sick."
He finally ends with, "but they're all sick." What a supportive boyfriend.
Sweetener
drops this Friday, August 17th, 2018.
Ari! Ari! Is it true that Love is Lit?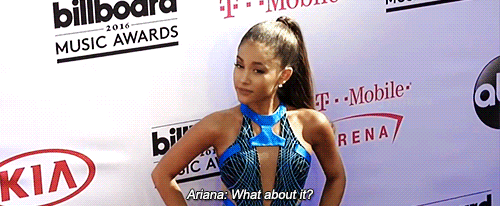 ONTD, will you be buying/streaming Stevia this Friday?
Source