ℙ𝕠𝕟𝕪𝕥𝕒𝕚𝕝 𝕄𝕠𝕞𝕖𝕟𝕥𝕤 𝕚𝕟 ℙ𝕠𝕡 (𝕆ℕ𝕋𝔻 𝕆𝕣𝕚𝕘𝕚𝕟𝕒𝕝)

You can whip it side to side
You can pull it real, real tight
You can take it down tonight
'Cause I know it's what you like



This post is dedicated to the hairstyle our pop faves can be seen with on or off stage (good luck with booking that stage u speak of). Since she has her own post, I won't mention the woman currently in critical dickmatized condition.

Here's a look at our fav female performers rocking that Ponytail.mp3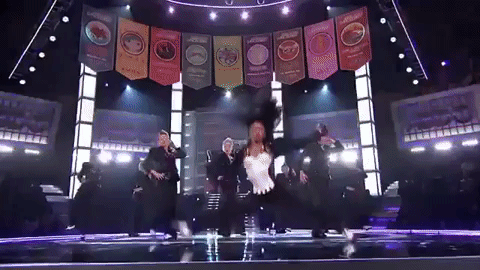 Paper Magazine - Rihanna




The only nonmusical-related moment here, but nonetheless a slay with beauty guru and fashion mogul Rihanna rocking this lavender hair for Paper Magazine.






'No Mythologies to Follow' Era - MØ




Indie pop turned semi mainstream pop singer MØ donned the ponytail braid often during the first few years of her career - possibly an homage to her #1 inspo Sporty Spice?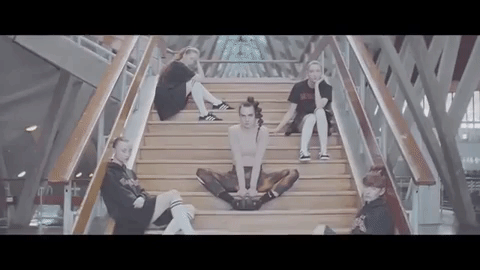 "Honey" Mariah Carey




The elusive chanteuse and occasional minimal danseuse Mariah was partially emancipated for "Honey". This high pony look might have been accused of influencing certain up and coming artists who had Mariah's name in the blueprint early in the career.






"Scream and Shout" - Britney Spears




I don't know what iron they were striking when Will.I.Am and Britney decided to do this tragic remix of an already tragic song. The presence of Britney's ponytail almost made up for it.






"Not Such An Innocent Girl" - Victoria Beckham




The most important member of the best selling girl group of all time Victoria Beckham gave us this badass look with a spiked updo, representing yin.


And when she was not sporting her iconic bob during the Spice Girls, the ponytail was her next go-to hairstyle:

Mel B was having fun wit it too





"Born This Way" - Lady Gaga




Express Yourself 2.0 was a pivotal moment in Gaga's career, and she managed to whip her side ponytail at any chance she got during that #ambitious era. She cited Willow Smith as inspo for the stage performance and Whitney Houston for the song.


#Throwback
LADY GAGA IS A REDUCTIVE MADONNA COPY! SHE'S OVER NOW! #WriteWhatUWant #SayWhatUWantBoutMe #ImNotSorry pic.twitter.com/vuSRxwrpXS

— Lady Gaga (@ladygaga) October 20, 2013




"Not Myself Tonight" - Christina Aguilera




The liberation icon of our generation Legend X delivered a lot of looks for the infamous lead of passion project Bionic, including this high pony look with antenna lashes, glitter lips, and a croissant bang.






"Free" - Natalia Kills




"Free" by most hated woman in pop Natalia Kills aka Teddy Sinclair had a second scrapped music video due to the complex editing, with the officially released one with the Will.I.Am remix.

Teddy served ponytails for the gods circa 2011-2013 before being renowned for her viral Lord Farquaad 'do.


HonTorable mentions:




State of the World Tour Era - Janet Jackson




Unbreakable legend Janet Jackson has been in this hairstyle since her divorce, and since found a new attitude. #MadeForNow featuring D*ddy Y*nkee is coming.






Blonde Ambition World Tour - Madonna




One of the most iconic moments and looks in pop from Madonna, the Blonde Ambition tour is one of few reasons why lip syncing is excusable due to the high energy and sharp choreo.






"Work" - Ciara




Before Fifth Harmony, Ciara 'worked' this construction-themed music video and whipped that pony for her life with the best ballroom moves.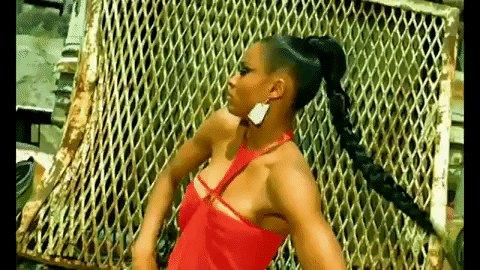 GIT SOM, GIT SOM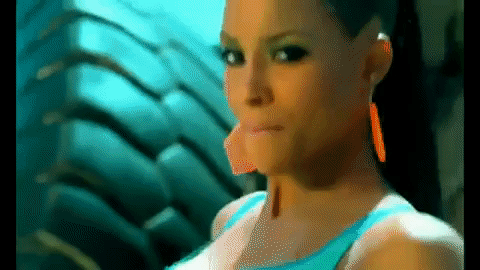 Tidal X 1015 - Beyonce




Beyonce performed at an event for small family-owned business venture Tidal with this epic braid that did choreo on its own.




Let's not forget when she felt haself a lil TOO much and literally had a few of her earrings ripped from her ear and bled.


Beyonce's earring rips out, singer performs with bloody ear: https://t.co/vfKzhhPiXM pic.twitter.com/l4Wb2ucQCh

— World News Tonight (@ABCWorldNews) October 16, 2016
HonTorable mentions:
Slay

Fav ponytail moments?






Sources: 1 2 3 4 5 6 7 8 9 10 11 12 13