Pop music savior, LGBTQ Icon, Canadian singer, songwriter, actress, activist, best selling author, and prime minister
Carly Rae Jepsen
has quietly been working on her follow up to 2015's Grammy Album of the Year
E•MO•TION
. It's been nearly three long years since we've been blessed with a full fledged studio album. Yes, we got
SIDE B
(and we should have gotten SIDE C - Z) as well as 2016's Song of the Summer
Cut to the Feeling
to hold us over. But all signs were pointing to a EARLY 2018 release. We're knee deep into Summer now and we're more than half way through the year and we got nothing. Will the real Scooter Braun please stand up? We need answers, we need a solid first single yesterday, visuals, promo, a world tour, commercials in Japan, all of it. Join me as I
lazily
investigate (aka sorta Google while I eat a sandwich and forget the point of this post) for non-answers and what we know so far about Jepsen's upcoming fourth studio album.
The Lukewarm Tea on #CRJ4 (did I even brew it? 🤔)
• The album is said to be 70's disco inspired, but not entirely. Think of it as the jump off idea...it could have evolved or changed by now. Carly says, "I can't explain what we're doing right now, but we're very much into disco-y things, whatever this next album may or may not turn out to be. But I'm very much referencing ABBA a lot, and the Bee Gees, all of that stuff. It's fun to dig into oldies and see what you can celebrate about it, like a good movie or good song — to take your favourite pieces of something and add some new stuff to create something different."
• In typical Carly fashion, she has about 100 songs recorded for
#CRJ4
.
• We got a
taste
of what we can expect from the new album with a studio listen of This Love Isn't Crazy. A cute pre-Bop, but nothing to get the girls on the dance floor and bending your knees over. Something you'd bop your head to at the bar while you sipped on your Midori Sour and scrolled through old booty call text messages. Maybe.
• Three possible song titles by the Queen were registered on ASCAP: "For Sure", "The Tide Is High" and "You Were My Party." All songs were co-written with Patrik Berger. Now, with 100+ songs and counting. Who knows if these songs will even make the cut. As if Carly Rae Jepsen ever wrote a bad song in her life...
Carly Rae Jepsen - bad songs collection pic.twitter.com/lNj4TgKfqs

— Carly Rae Jepsen News (@carlylatest) July 23, 2018
https://instagram.com/p/BktwoSvhY6E
• She's in the studio a lot, still. We know Jack Antonoff is working on her new album. He also worked on EMOTION and none of his songs made the cut. Lettuce pray that happens again. Dev Hynes/Ariel Rechtshaid/anything >>>
https://instagram.com/p/Bk8XlUIhjcf
Recent Performances
Despite Mic problems, Carly Slay Jepsen powered through the technical difficulties and had Walmart associates on their feet during Walmart's annual shareholders meeting. Carnival cruises and retail performances, when will your faves?
The Queen also performed live with the Vancouver Symphony Orchestra just last month.
Conclusion
We aren't any closer to knowing a release date than when you first started reading this. TBA.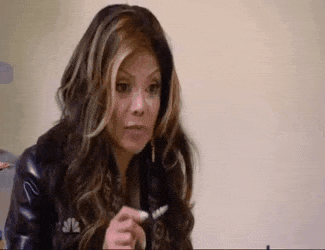 Calm down
.
Will you be purchasing/streaming #CRJ4 when it drops?
Yes, because I have taste.
Sources:
Me and
1
|
2
|
3
|
4
|
5
|
6
|
7
|
8
|
9