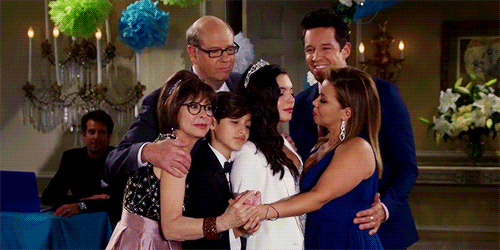 Netflix's
One Day at a Time
is a streaming success and as we patiently wait for a new season to hit Netflix early next year in 2019, news about the upcoming third season is slowly coming out.
In season one, teen daughter Elena (Isabella Gomez) comes out to her family as a lesbian. Towards the end of the season, Elena comes out to her father (James Martínez) last, only for him to not be as accepting as her grandmother (Rita Moreno), mother (Justina Machado), and younger brother (Marcel Ruiz). Our hearts break for her in the season 1 finale when her father fails to show up to her Quinceañera and her family joins her on the dance floor for the father daughter dance. While season 2 explored Elena's broken relationship with her father and how he finally comes around, the upcoming third season will focus more on Elena's dating life.
"She's a young lesbian now. She's out, she's dating - well, she has a girlfriend. And so we see the deepening of that," says showrunner Gloria Calderon Kellett.
Guess who's coming to hang with the Alvarez family!?!! @iamstephbeatz & I are guest starring on @OneDayAtATime Season 3!!!!!!! 🎉💕 pic.twitter.com/XwBW1qMQRy

— Melissa Fumero (@melissafumero) July 10, 2018
Melissa Fumero and Stephanie Beatriz will be playing Penelope's cousins Estrellita and Pilar, respectively.
According to the source: Estrellita (Melissa Fumero) and Penelope's relationship is strained due to a conflict between their mothers that drove a wedge between them. Can Estrellita and Penelope repair the relationship they once shared and can they resolve the animosity between their mothers? You'll just have to tune in.
The detail the description gives in regards to Pilar's (Stephanie Beatriz) storyline is that Elena will believe Pilar is gay.
https://instagram.com/p/Bkc6Uncj2aS
And finally, La Leyenda Gloria Estefan (who sings the theme song to One Day at a Time) will finally be guest starring and playing Mirtha, Lydia's (Rita Moreno) baby sister and archnemesis. Dale!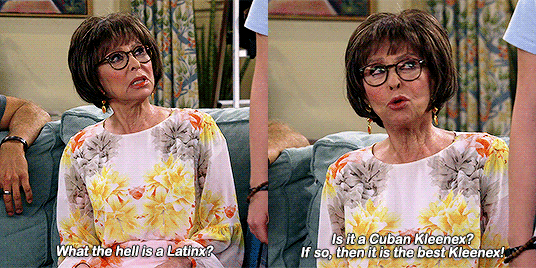 ONTD, do you watch and support this Latin show?Sources:
1
|
2
|
3
|
4