Cardi B. will now forever be able to indulge in food from Chipotle Mexican Grill. The new mom was given a lifetime supply of chips, guac, and their disgusting queso from the popular Americanized Mexican food chain as a baby shower gift. The I Like It rapper — who scored her second no. 1 on the BB Hot 100 earlier this month — shared the news via her Instagram Stories.

Cardi B. raps about chips and guac in her collaboration with J. Lo and DJ Khaled on Dinero: "Talk behind my back, but never up in my face, though / I just want my money, chips, guac, and queso / Y'all can kiss my ass, dame un beso."

Twitter picked up on the news and naturally commented on it.
Oh wow how cool cardi b got a lifetime supply of chipotle *someone who can afford a lifetime supply of chipotle* 🙄

— Fuckrandy (@fuckkrandy) July 19, 2018
Cardi B hella lucky but Chipotle should give some of those to homeless people too cause Cardi B make hella money and can buy a whole lifetime supply of chipotle 😂 pic.twitter.com/3N36UO6EE3

— Maelyn Marie (@maelynmarie__) July 19, 2018
How did cardi b get lifetime Chipotle and @_morganadams_ didn't.
@ me pic.twitter.com/d50YMEIprl

— Michelle🖤 (@_michellee074) July 19, 2018
chipotle sent cardi b a lifetime supply of chips & guac....I WORK FOR YOU, WHERES MINE :(

— AP (@anaxgambino) July 19, 2018
Kind of upset @ChipotleTweets sent @iamcardib a lifetime supply of Chipotle and not me. Like I get she just had a baby and I'm happy for her, but I'm a broke college student and she could buy a whole Chipotle store if she wanted to

— Mitsu Dill (@Mitsudillpickle) July 18, 2018
like Chipotle just gave cardi b a life time supply of chips and guacamole but still charge extra for guac tf??

— Jaiyoncé (@jaideeen_) July 18, 2018
Cardi B rapped about chips and guac on one song and Chipotle sent her a LIFETIME supply of free coupons. Where can I get that kind of service

— Morgan McEvoy (@morganmcevoy) July 18, 2018
Chipotle gave Cardi b a lifetime supply of chips & guacamole.....bruh why am i doing wrong 😭😭😭😭 Send me some free shit , I'm broke as hell😂

— muvaa🌸 (@AmberRozzayLuv) July 18, 2018
Chipotle gave cardi b free chips guac and queso for life and like I fucking hate capitalism

— _____ (@laurendoessoc) July 18, 2018
So @iamcardib got a lifetime supply from chips and guac from Chipotle and I must say, that's the American Dream right there. pic.twitter.com/idMZssG99A

— Bri Marie 👑✨ (@biscuitbmb) July 18, 2018
I have never envied someone more than Cardi B getting a lifetime supply of chips and guac from Chipotle. UTTER BETRAYAL, DAMN IT 😭 pic.twitter.com/FVttrK7paV

— Lizzy (@lizzystohl) July 18, 2018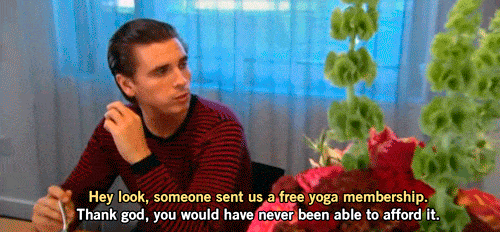 ONTD, if you could get a free lifetime supply of something, what would it be?Sources:
1
|
2
|
3
|
4
|
5
|
6
|
7
|
8
|
9
|
10
|
11
|
12