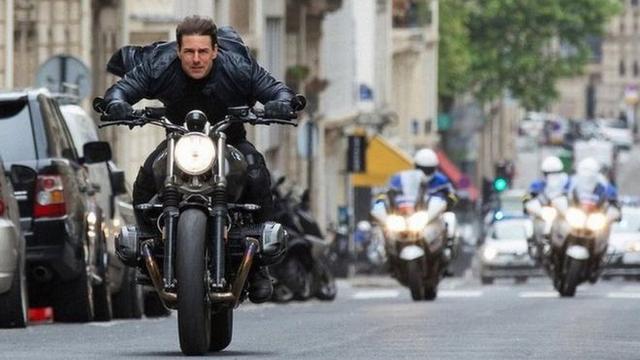 Some reviews:
Vanity Fair
McQuarrie's film is the most fun you're likely to have at the movies this season, a riot mounted with precision, a melee in which every punch and crunch is considered.
Total Film
McQuarrie brings grace and grit, and Cruise brings it, period. This quick-witted, fleet-footed franchise shows no sign of flagging.
TheWrap
Cruise is back to the chase, a star on a mission, and summer suddenly feels fun again.
Variety
Here, with everything that he's ever cared about on the line, Hunt proves why he's summer's most valuable action hero.
Hollywood Reporter
The action here represents the mainstream cinema's version of extreme sports and these guys have staked their claim at the summit.
source
source
source
source
source
source
https://instagram.com/p/BlS7zSylbsJ