Canadian Prince of Pop
Shawn Mendes
and the highest paid model in the game
Kendall Jenner
were both in attendance last night at The Forum in Inglewood, CA for Harry Styles' (of Taylor Swift dating fame) last concert show
ever of his career
. Both Mendes and Jenner saw a
Groupon
deal for tickets and decided to attend. During the show, Harry Styles read a fan sign out loud to the audience that read:
"I'm gay, and I love you." Styles then responded saying, "I love you as well. Thank you for coming. I think we're all a little bit gay aren't we?" [crowd cheers]
VIDEO || Shawn Mendes jamming out to Harry Styles last night at The Forum.
(©️dailymendeslife)
pic.twitter.com/zw4pHTBB51

— Harry Styles Updates (@OfficialWithHES) July 15, 2018
📽 Shawn Mendes via IG stories, listening to Avril Lavigne. pic.twitter.com/8llhMOmPPX

— Shawn Mendes Updates (@ReportingMendes) July 15, 2018
🇨🇦🎤🎸@ShawnMendes great show last night 🎶🎹 pic.twitter.com/tX5vKxJp6w

— Avril Lavigne (@AvrilLavigne) July 14, 2018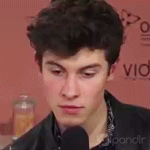 ONTD, have you attended any concerts this year?
Are you gay? Are we all a little bit gay?
Sources:
1
|
2
|
3
|
4
|
5