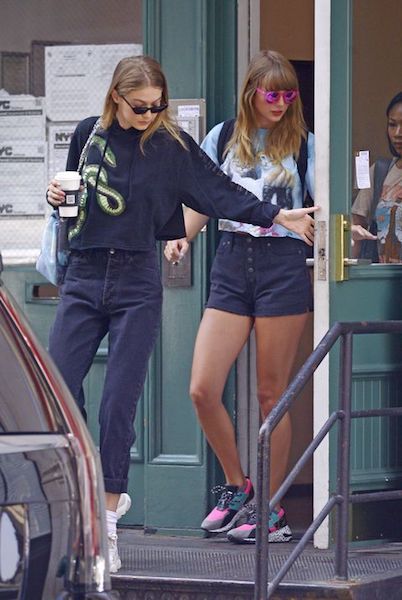 It's a 1989-era throwback! Taylor Swift is hanging out with her famous friends and strolling for the paparazzi in New York City. She and Gigi Hadid were seen walking and talking together. Taylor wore a shirt with cats on it; Gigi wore a shirt with a picture of Taylor snake.

Miraculously, Taylor has not been photographed this era unless she had a single, magazine cover or other event to publicize. What good luck!

Taylor's hair is looking less 80s poodle and more Red era.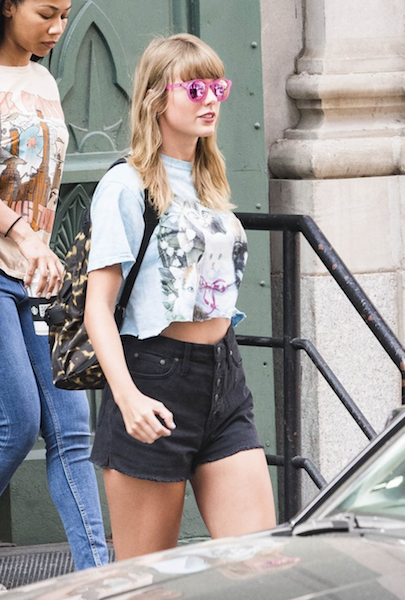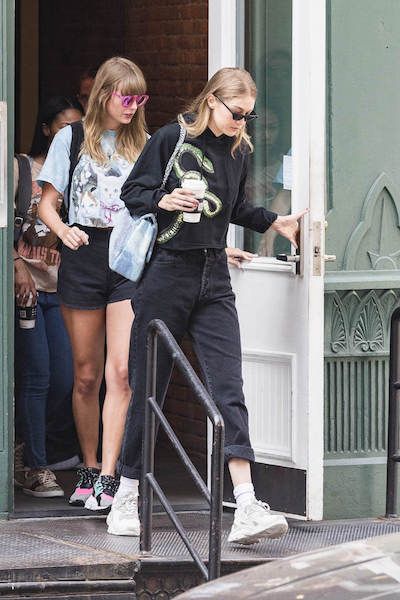 How will "Getaway Car" do?
Smash the top of the charts
Be mediocre like other Reputation singles
Source