I know you all are preoccupied the Emmys, but I'd love it if you would take a look at this piece about the past and future of comedy. https://t.co/BhCygg6Xah

— MZS (@mattzollerseitz) 12 July 2018
In the last weekend of June 2018 Netflix added stand-up comic Hannah Gadsby's "Nanette" to its programming. At the same time HBO was airing a new Bill Maher stand-up "Live from Oklahoma". Both examine current topics like
#metoo
, Bill Clinton, gender recognition, sexuality....[etc] but approach it from vastly different places. Gadsby's special shifts from comedy to storytelling, attempting to educate and break the set up/punchline binary and explores the past role of white straight men in comedy (and their place in the future). Maher's special praises Matt Damon for understanding the nuance between molestation and a pat on the bum, dismisses transgender bathroom bills as ways to do a penis check and blames gender inclusive as many reasons why the democrats lost the 2016 election.
Vulture's article headline:
Bill Maher Is Stand-up Comedy's Past. Hannah Gadsby Represents Its Future.
source
(this is a LONG READ but i swear it's worth it. some of the paragraphs are so good, i wish i could quote them word for word in this post)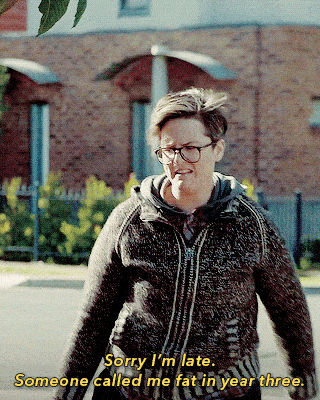 What do you think? Isn't it past time the world cancelled Bill Maher? Can we get him to stfu? [doubtful] It's been 13 days since I watched Nanette and I'm STILL THINKING ABOUT IT.
Mods: I wrote this summary myself, it's not snippets of the actual article