If you think Canadian Prince of Pop
Shawn Mendes
only appeals to the youths of today, you are completely wrong. Dads waiting to see Shawn Mendes at the
2018 Summerfest Music Festival
in Milwaukee, Wisconsin were asked to give their best fangirl concert scream. Daughters nearby were not amused and completely embarrassed. Some dads even admitted to liking Shawn's music. Some clips from Shawn's Summerfest performance behind the cut to legitimize this post tbh.
Lost in Japan
Stiches
Thinkin' Bout You (Frank Ocean cover)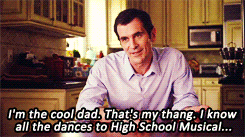 ONTD, do your parents embarrass you?
Sources:
1
|
2
|
3
|
4