This week's creepy post explores what's new in paranormal pop culture and more!
Curated by myself and
loglady
BOOKS & COMICS
This week we have Sherrilyn Kenyon discussing her cursed attempts at getting to Salem, Massachusetts; author Justina Ireland talks subverting the white gaze in her writing; a new supernatural series is launching at Dark Horse Comics; and filmmaker Haifaa Al-Monsour discusses her film Mary Shelley about the famous author.
Paranormal author Sherrilyn Kenyon finally makes it to Salem. https://t.co/Ttxua3q0iu

— The Boston Globe (@BostonGlobe) July 4, 2018


Have you ever been to Salem, ONTD? Author Sherrilyn Kenyon almost didn't make it there, and in the article she mentions all the bad things that got in the way of her visiting Salem. When she was finally able to visit, her and her son went to the Witch Museum and the memorials to the Witch Trials. Kenyon claims she's traced family back to Salem: "We had family who accused family," calling that "tragic."


"When we talk about publishing, we have to consider the gatekeepers, the folks who decide[...]who gets in the store in the first place." | from @EdenRoyce's interview w/ @justinaireland for @GraveyardSister: https://t.co/sWheNNy3lN

— Troy L. Wiggins (@TroyLWiggins) July 5, 2018


On being called "the most controversial figure in young adult literature" by Vulture magazine: "It's pretty funny that in the age of male YA authors being accused of sexual assault that I would be considered controversial. I mean, my big claim to fame is criticizing a few books."


Ireland is scared of horror and doesn't consider Dread Nation to be horror.


Explaining what she means by "subvert[ing] the "white gaze" in publishing": "When we talk about publishing, we have to consider the gatekeepers, the folks who decide what makes it to the shelf at the front of the store, or who gets in the store in the first place. [...] They don't necessarily have to write to center white identity, but there has to be a level of the narrative that white readers can connect with otherwise it will be very difficult to even get to the table."


On taboos in writing: "[W]hile I would write an Asian or Latinx character, I would never write a story that deals with issues of identity. Those stories are better coming from authors with that lived experience."


Ireland's next book is Star Wars: Lando's Luck, which will be the first book in the Flight of the Falcon series from LucasFilm Publishing.


#Podcast : Haifaa Al-Mansour – touted as the first female filmmaker in Saudi Arabia – chats to us about her new film #MaryShelley, a story of the love affair between Frankenstein novelist Mary Shelley & poet Percy Shelley https://t.co/fft3tlPdyn

— Barbican Centre (@BarbicanCentre) July 8, 2018


Saudi Arabian filmmaker Haifaa Al-Mansour discusses her film, Mary Shelley, which tells the story of the author. Elle Fanning stars as the title character.


She read Frankenstein as a child in Arabic, and as an adult, when she read the script, began researching about Mary Shelley. She says it's important to have female figures like Shelley, who did something different and succeeded.


The movie is not about the monster. She says Frankenstein is described as a "monster of piece of work", but it's actually about "a direct result of everything that happened to her life as a woman." She says it was sad to know the monster and not Shelley, and criticizes the book considered "masculine."


She discusses being ridiculed in Saudi Arabia as a woman trying to make films, and how that made her feel sympathetic to what Shelley went through.


The rest of the interview discusses other topics, including Shelley's rebellious spirit and Al-Mansour says Shelley is not celebrated enough, working with a young cast and casting Percy.


The interview is less than 20 minutes long, definitely recommend listening to it.


ICYMI: New horror series coming this October from writer Christofer Emgård (Mirror's Edge: Exordium) + artist Tomás Aira (Night of the Living Dead: Aftermath)! THE WHISPERING DARK blends Lovecraftian horror with Apocalypse Now: https://t.co/jVrVhmtJjz pic.twitter.com/aZgYCa0WQf

— Dark Horse Comics (@DarkHorseComics) July 7, 2018


A new supernatural horror series is being launched by Dark Horse Comics.


Christofer Emgård (Mirror's Edge: Exordium) as writer; Tomás Aira (War Stories, Night of the Living Dead: Aftermath) is the artist.


Synopsis: Hannah Vance believed her faith in God could survive anything. But when her helicopter is shot down behind enemy lines, she will fight and kill on an ever more savage battlefield, desperate for a way home. On the horizon, an evil waits for her—and freedom, of a sort.


Issue #1 goes on sale on October 24.



SERIES & SHORTS
Happy #SciFiSunday! This week we have a short sci-fi film by Elan Dassani & Rajeev Dassani about synthetic humans and is available to watch online right now; and an interview with filmmaker Huriyyah Muhammad, who has created and directed the supernatural webseries Keloid.
A young couple find themselves targeted during a war between humans and intelligent machines. Watch the globe-spanning sci-fi short 'SEAM' (@seamfilm) starring @RakeenSaad with @odedfehr (The Mummy, Resident Evil)! https://t.co/qfFYxsMWAS #ScienceFiction pic.twitter.com/KJ6zauvrkm

— The 7th Matrix (@The7thMatrix) July 5, 2018


Seam is a 20 minute short film, available to watch at the source, and is celebrated for its diverse, international cast.


Synopsis: After a sleeper agent explodes in Hong Kong, a synthetic woman named Ayana (Rakeen Saad) and her husband Yusef (Khaled Al Gwairi) are targeted by a human military commander (Oded Fehr). The desperate couple are pursued in a thrilling chase across the vast deserts of Jordan which culminates in a spectacular climax at the border of the synthetics' haven - a region known as the SEAM.


Seam is written and directed by Elan Dassani & Rajeev Dassani.


OP note: Seam is freaking awesome, if you are at all interested in sci-fi then you need to watch it. For a short film it was very impressive in terms of story, acting, cinematography and effects. The film is in 3 languages, but mostly Arabic, and has subtitles.


We had the pleasure of interviewing Huriyyah Muhammad, creator of the hit @BTF_Collective #SFF web series 'KELOID' https://t.co/v2DnwjlC3J #KeloidTV #femalefilmmakerfriday pic.twitter.com/v6t6wE17tc

— The 7th Matrix (@The7thMatrix) July 6, 2018


In the interview, Huriyyah Muhammad discusses how her love for writing brought her to filmmaking and ultimately to making Keloid, which is "a supernatural drama" web series about an atypical boy who has special powers such as telekinesis.


Keloid was created for the Black TV & Film Collective, a non-profit in NYC whose "mission is simply to increase opportunities for artists of color working in television, film and digital." It was produced "as a web-series because through web-series, producers have the ability to tell great stories with smaller budgets." It cost 10K to produce the first season.


Muhammad also discusses casting the mother and son; how she wrote simply from experience; and more about the Black TV & Film Collective.


To watch the series please go to http://www.keloid.tv/.



GAMING
Survival horror is coming to your Xbox and PS4!
Survival Horror Game 'Monstrum' Secures Console Release https://t.co/Jd1gpZnHy0

— Bloody Disgusting (@BDisgusting) July 8, 2018


The survival horror game Monstrum, originally released for PC back in 2015, is now being brought to Xbox One and Playstation 4, both as a physical and digital release! No release date is set yet; game trailer at the source.





MUSIC

Do any songs come to mind when you think of iconic horror movie themes?


The Lost Art of the Horror Movie Theme Song https://t.co/RN5twwgeOO

— Bloody Disgusting (@BDisgusting) July 6, 2018



This article explains how and why iconic theme songs to horror films have become a thing of the past. Some notes:



The music industry itself has evolved.


It's not as feasible to pull in well-known musicians to record theme songs as it once was.


There's a cheesy level to spelling out the plot of a movie in a song, which is seen as nostalgic these days and wouldn't hold up in serious movies.



Be sure to read the whole article at the source!! It also lists some of the best theme songs to 80s and 90s horror films with tidbits for each song!





TELEVISION

Swedish sci-fi actress Moa Gammel recently revealed that Netflix is interested in adapting her podcast, Ufopodden. More information under the cut!


Moa Gammell, Swedish star of sci-fi mystery JORDSKOTT, reveals the next project she'll be working on – and it involves UFOs: https://t.co/tbpIaWCWf9 pic.twitter.com/IsgAJ4XPmy

— Nordic Noir TV (@NordicNoirTV) July 5, 2018


Gammel is working on the pilot along with Inger Scharis, "using the UFO archive at Norrköping." The show will be a supernatural drama.


On her interest in UFOs, she says. "I'm a UFO agnostic. These mysteries, these phenomena that defy any natural explanations, are extremely fascinating."


If you are interested in her UFO podcast, the second season was just launched on July 3rd on Sveriges Radio P3.



FILM
We have five genre films written and/or directed by women that are out this month. Find out the top reviewed Blumhouse reviewed films (we pick 5 to highlight in the post). Filmmaker Boots Riley shares some behind-the-scenes shots from his new film, out now, Sorry To Bother You. Latin horror filmmaker Gigi Saul Guerrero discusses being a female in both a male-dominated industry and genre. What are the scariest masks in horror films? We chose five! And lastly, two trailers: Lifechanger, about a murderous shape-shifter, and Book of Monsters, about demonic creatures descending upon a birthday party.
Our preview of 28 women-centric and created films debuting in July: https://t.co/lcChWYzO3T pic.twitter.com/1p3aVKa6Xv

— Women and Hollywood (@WomenaHollywood) July 5, 2018
From their list, we have selected five genre films written and/or directed by women to highlight.







Sorry to Bother You is a science fiction/comedy film written and directed by Boots Riley out and currently in theaters. Riley shared some behind-the-scenes shots on his twitter:
Behind the scenes shots of #SorryToBotherYou by my boy Pete Lee pic.twitter.com/Ooljf9AkCK

— Boots Riley (@BootsRiley) July 5, 2018
Women of horror: Interview with Gigi Saul Guerrero
"Genre fans are not afraid to speak their mind. And actually that's how we've learned from our very first works, what to improve on..."
Fun interview of @HorrorGuerrero by @MsInTheBiz
📽🎬#Luchagore4life #LaMuñecaDelTerror #latinhorror @WIFTV @WiHmonthhttps://t.co/0773Hu2JOo

— LuchaGore Production (@LuchaGoreFilm) June 29, 2018


In this interview, Mexican-Canadian horror filmmaker Gigi Saul Guerrero discusses her nickname, "La Muneca del Terror" and the Luchagore Productions, of which she is co-founder and director.


She says that she has "stuck with Latin Horror over the years and it has really worked. It is not necessarily which target will get you most exposure, but instead which target understands you as an artist."


Her favorite film that she's made is EL GIGANTE, which is also the goriest of all her films.


She also discusses the importance of festivals, saying that "EL GIGANTE is a prime example: A WB exec was watching at a festival, contacted us and suddenly, we made La Quinceañera for Warner Brothers. Filmmakers must go and/or submit to festivals as much as they can."


She says if she has to die in a horror movie, she would pick dying like a "bruja": "Burn at the stake and laugh at everybody!"


La Quinceañera is available to watch on the Studio Plus app, and is also being screened at the upcoming Fantasia Festival as a feature.


21 (5) of the scariest masks in movie history
What's the scariest mask in horror movie history?https://t.co/gO706bVWJY

— Den of Geek News! (@DenofGeekUS) July 3, 2018

17: Night Owl from Stage Fright
13: Hag Mask from Curtains
9: Preacherman from Slashers
4: Frank's Rabbit Mask from Donnie Darko
1: Leatherface from The Texas Chainsaw Massacre

There are photos of all the masks at the source. Night Owl is WTF worthy.

The 20 (5) best reviewed films from Blumhouse:

The 20 Best-Reviewed Blumhouse Horror Movies, From 'Get Out' to 'Insidious' https://t.co/dDsRFlqkux pic.twitter.com/aKeVYSoIL8

— Dark Matters (@DarkMattersProj) July 6, 2018

Based on reviews aggregated by Metacritic.

2 The Gift (score 77)
4 Creep (score 74)
9 Oculus (score 62)
18 Sinister (score 53)
20 Insidious (score 52)

Favorite Blumhouse film?

FILM TRAILER TIME!


The trailer for Lifechanger is here! The horror film will premiere at Fantasia Fest later this month. Lifechanger follows "a murderous shape-shifter on a blood-soaked mission to make things right with the woman he loves".
Starring: Lora Burke, Jack Foley, Elitsa Bako, Sam James White, Rachel Vanduzer, Steve Kasan, and Bill Oberst Jr.



We also have the trailer for Book of Monsters, a horror film premiering at London's Fright Fest next month.
Synopsis: Sophie's 18th birthday party becomes a bloodbath when six terrifying monsters descend upon her house, intent on devouring the party guests and killing anyone who tries to leave.
Starring: Lyndsey Craine, Michaela Longden, Lizzie Stanton & Nicholas Vince.


SOURCES 1 2 3 4 5 6 7 8 9 10 11 12 13 14 15 16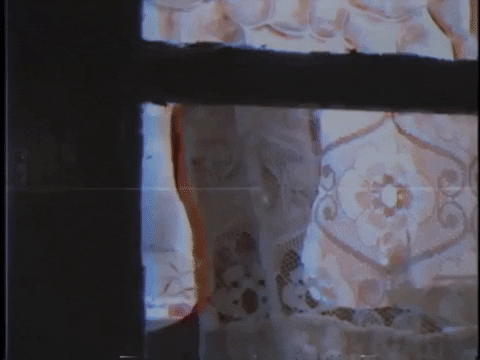 Anything here caught your eye, ONTD? Lots of great filmmakers/creators out there to support!