The heat wave that has implemented its waves over us the last week or so was a lot.
Let's take a look at some random assortment of Celebrities doing their thing over the Summer.

1. Natalie Portman at Disney Land


Natalie Portman(Padmé Amidala) ran into some old friends at @Disneyland. -B- pic.twitter.com/rGtznfFTyk

— The Star Wars Underworld (@TheSWU) June 26, 2018
Natalie Portman as everyone's mom posting not-so-great photos of herself having a blast at Disneyland is the day's mood pic.twitter.com/9voNWcTCAV

— Lucy Ellman (@lucyellman) June 25, 2018




2. Angela Basset, Felicity Hoffman, & Patricia Arquette filming Otherhood. A Netflix comedy that follows three suburban moms who show up to the New York City homes of their sons unannounced with Jake Hoffman, Jake Lacy, & Sinqua Walls as their sons.


Felicity Huffman, Patricia Arquette and Angela Bassett filming in nyc 🤩 pic.twitter.com/nO4MTtqXkj

— ariely (@Derminhoca) July 3, 2018
Angela Bassett filming her new Netflix film 'Otherhood' yesterday in New York City. #Otherhood #911onFOX pic.twitter.com/TSzAvKcDgG

— 9-1-1 News (@911NewsUpdates) July 4, 2018


3. Jennifer Connelly & lesser mortal Paul Bettany sightseeing & walking around NYC, jetting off somewhere with the family,biking around NYC, & yachting in Spain with family.


Paul Bettany and Jennifer Connelly at NY 💙#paulbettany #jenniferconnelly pic.twitter.com/WVogMzouRI

— PaulBettany_Central (@PaulbettanyC) June 9, 2018
Jennifer Connelly's airport style is on point. https://t.co/Pbi1VFvr6S

— Vogue Magazine (@voguemagazine) May 17, 2018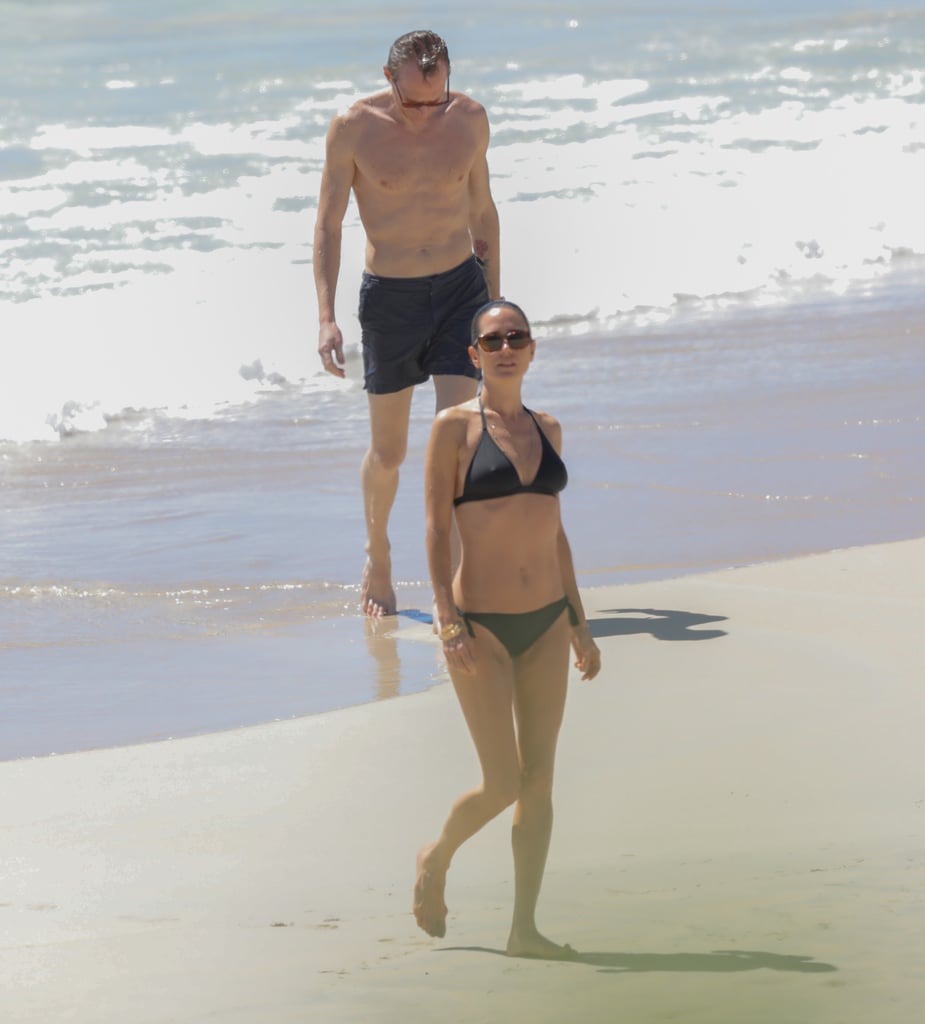 4. Keri Russell- Walking around NYC, biking around Brooklyn, reading a book, jetting off somewhere, taking a pic, carrying pack of beer, stroll with Matthew Rhys, re-uniting with an ex, at a beach in Miami, & doing something adventurous!


📸 #KeriRussell takes a bike ride in Brooklyn (June 12) pic.twitter.com/BfkWaUuG8H

— Keri Russell Web (@kerirussellweb) June 15, 2018
How fabulous is Keri Russell??? 😍 #style #fashion #celebritystyle #KeriRussell pic.twitter.com/s6v0PcbkhB

— Style By Jonathan (@jonnystylist) June 21, 2018
Queen of style #KeriRussell pic.twitter.com/cfKRqyQcky

— S (@Rhyssell) June 10, 2018
A great lady who kicks off this season of @NBCRunningWild in style! Keri Russell @TheAmericansFX 💥💪 https://t.co/RGAgD3Z6tJ

— Bear Grylls (@BearGrylls) May 3, 2018
friendly reminder Keri Russell and Matthew Rhys are married and have a whole family together and are deeply in love and beautiful and the only bright spot in this dark world pic.twitter.com/odrF0rJPtu

— courtney 🐝 (@merricats) May 31, 2018


5. Aubrey Plaza- Going to Starbucks & using her computer (Old pic, but had to put this here for the LOL's)


Aubrey Plaza setting up a desktop computer in a Starbucks (2008) pic.twitter.com/jcaJwQjQXV

— aubrey plaza doing things (@PlazaThings) November 20, 2017


6. Beyonce, Jay-Z, & Blue Ivy family vacation in Cannes


Cannes ☀️ https://t.co/7zTWcXbUyG pic.twitter.com/530u1NThbR

— Beyoncé Spain (@BeyonceSpain) July 2, 2018
#Beyonce, #BlueIvy, and #JayZ spotted in Cannes on their yacht (07.01)https://t.co/42r3ofz5zR pic.twitter.com/nxDMgdGEZ5

— The Beyonce World (@thebeyworldcom) July 2, 2018


7. Leonardo DiCaprio & Sean Penn cohosting a Fourth of July party


Leonardo DiCaprio and Sean Penn Co-Host 4th of July Day Party https://t.co/rNRaAm8QiO

— TMZ (@TMZ) July 5, 2018


8. Julia Roberts (Joining a social networking site for the time: Instagram!)

Julia Roberts (Finally!) Says 'Hello' to Instagram with a Radiant Smile and Love https://t.co/JLbFbV6aSm

— People (@people) June 28, 2018


9. Jennifer Garner celebrating her Chicken's Birthday with a Bug Cake.


Jennifer Garner celebrated her chickens' birthday with a one-of-a-kind cake https://t.co/jtinbxVe33

— TODAY Pets (@TODAYPets) July 4, 2018
Jennifer Garner celebrates chickens' birthday https://t.co/OMN5MUw6iR pic.twitter.com/4tiVYYSRIR

— In Hull (@Inhull2016) July 4, 2018
For $45 Million You Can Buy Ben Affleck and Jennifer Garner's Heartbreak Ranch https://t.co/yfP5vHkwkr pic.twitter.com/ZiXHmXCdKU

— LUXURY4PLAY (@Luxury4play) October 27, 2015


10. Chrissy Teigen & John Legend grocery shopping


July 03, 2018 – Chrissy Teigen and husband John Legend shopping at Bristol Farms in West Hollywood - pics https://t.co/FxEfRz1Zvy / https://t.co/9xjtmOobVy pic.twitter.com/CA2BDGuXNw

— CHRISSYTEIGEN.ORG (@chrissytonline) July 5, 2018


11. Naomi Watts & Billy Crudup taking a flight to Paris together


🆕 Naomi was seen with Billy Crudup at Charles de Gaulle Airport in France on July 3, 2018 pic.twitter.com/MI0ORaaAl0

— naomi watts source (@nwattsource) July 4, 2018
🆕 Naomi and Billy Crudup today in Paris pic.twitter.com/sUCvTd1pw9

— naomi watts source (@nwattsource) July 5, 2018


12. Reese Witherspoon packing for a trip, lounging by the pool, and binge-watching.


Packing is easier when there's a theme. Happy 4th y'all! 💙❤️💙❤️ #4thofJuly
👜: @draperjames
💄: @ElizabethArden pic.twitter.com/fOtickcuD9

— Reese Witherspoon (@RWitherspoon) July 4, 2018
Reese Witherspoon #tbt pic.twitter.com/Ftw10Hs2Y6

— Hush Hush (@HollywoodConfid) July 5, 2018
Two unbelievable performances from @IamSandraOh #jodiecomer 🙌🏼 💯🌟@KillingEve

— Reese Witherspoon (@RWitherspoon) July 3, 2018


13. Bill Hader walking around to get somewhere


June 30, 2018


14. Emilia Clarke walking around after getting some coffee


Emilia Clarke pic.twitter.com/INdS5wk0ZF

— ❤️ EC (@chance_second2) July 5, 2018


15. Jennifer Lopez & Alex Rodriguez Couples Vacation together


J.Lo sizzles in a hot pink swimsuit and other celebs bring the heat in swimsuits too hot to handle: https://t.co/JUsAaxlDLy

— PeopleStyle (@peoplestyle) July 5, 2018


16. Evangeline Lilly working on her fitness

It was always fun in the stunt hanger preparing to become #TheWasp. Hope you enjoy the film as much as I enjoyed making it. In theaters today! #antmanandthewasp #bts pic.twitter.com/w1J46EZtHD

— Evangeline Lilly (@EvangelineLilly) July 6, 2018




Sources: 1 2 3 4 5 6 7 8 9 10 11 12 13 14 15 16 17 18 19 20 21 22 23 24 25 26 27 28 29 30 31 32 33 34