Kristin Cavallari says she doesn't like watching reruns of The Hills and wants the past to stay in the past.

"If I did watch them I would cringe," the "Very Cavallari" star said on Friday. "I think MTV played them a couple summers ago and my husband Jay, put them on as a joke to mess with me. It was definitely cringeworthy!"

After Lauren left The Hills in 2009, Kristin took it over for one season. On Laguna Beach, she reflects that it portrayed her in a way she didn't like.

"When I saw the first season, I was devastated about how I was portrayed. I came across as terribly bitchy. And I also felt as though my real-life boyfriend [Stephen Colletti] was being put in situations he normally wouldn't have been in," she says.

But overall, she says she doesn't regret it because it got her to where she is now. No word on rumors that The Hills will get a revival season.

Source 2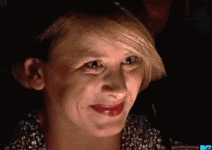 Favorite Hills moments, ONTD?