Oscar-winning actress Penélope Cruz has been chosen by Karl Lagerfeld to become the new CHANEL ambassador and attended the #CHANELHauteCouture show earlier today in Paris. She will also be the face of the upcoming #CHANELCruise 2018/19 campaign. pic.twitter.com/gfD105Pmr4

— CHANEL (@CHANEL) July 3, 2018

-Penelope Cruz is joining the House of Chanel as the face of their new ad campaign released next fall 2018/2019.
-Joins Kristen Stewart & Margot Robbie, Lily Rose Depp, Julianne Moore, & Keira Knightley as faces & brand ambassadors for the brand.
-She will star in the brand's forthcoming cruise campaign. Cruz is no stranger to the brand, she's worn Chanel several times on the red carpet throughout her career.
-"It's such an iconic brand and Karl is a genius, and I've been admiring everything he's done since I was a little girl, so it's such a pleasure working with him."



House ambassadors Pharrell Williams, Lily-Rose Depp, Liu Wen and Marine Vacth were among guests at today's #CHANELHauteCouture show at the Grand Palais in Paris. #CHANELHighProfile pic.twitter.com/14gT5bG6IK

— CHANEL (@CHANEL) July 3, 2018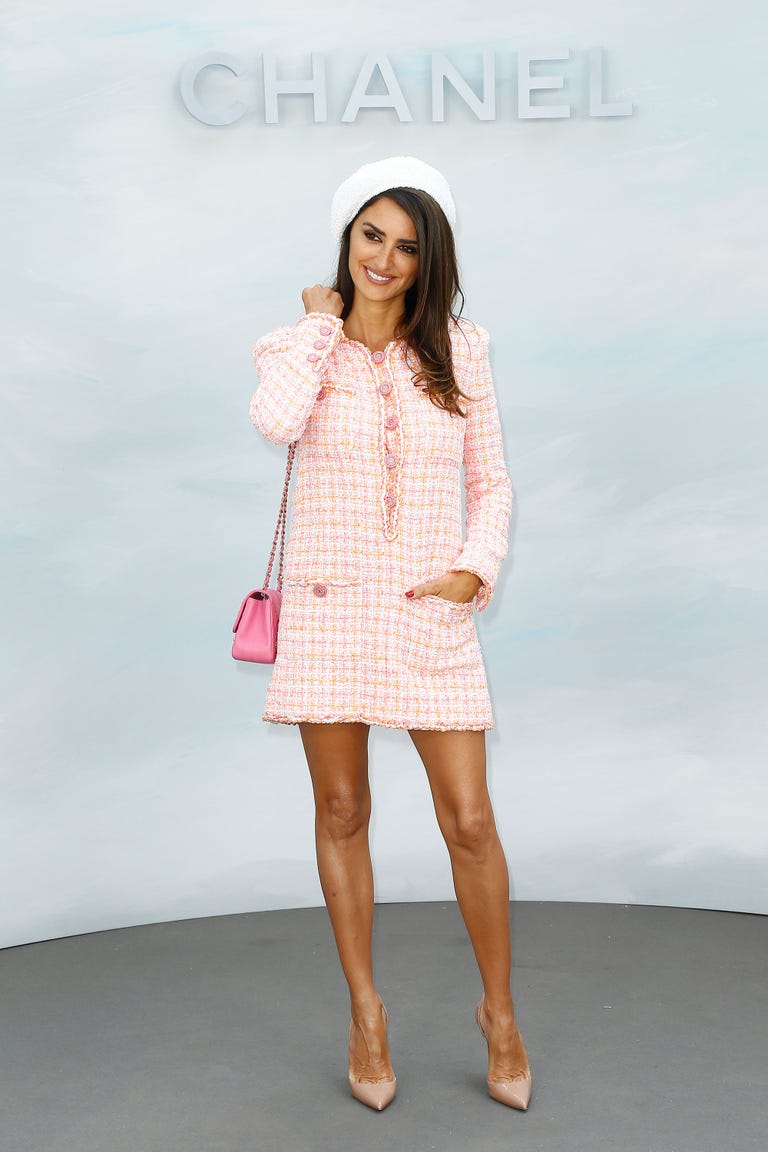 Lily-rose Depp, Vanessa Paradis & Penelope Cruz @ Chanel Haute Couture F/W 18-19 pic.twitter.com/3PwaMGXCMc

— Her Highness (@walletonchain) July 3, 2018
@TraceeEllisRoss in Chanel Fall 2018 at the Chanel F/W 2018 Haute Couture Paris Fashion Show https://t.co/fcxsqqacEk

— Fashionista Stories (@CheriStories) July 4, 2018


-Attendees at the Autumn/Winter Haute Couture Show



Penelope Cruz Ellie Bamber Tracee Ellis Ross


Elisa Sednaoui Helen Lasichanh & Pharell Williams Lily Rose-Depp
Vanessa Paradis Pom Klementieff Mackenzie Foy
Supermodel Liu wen wears Chanel Resort 2019 Collection at Chanel Haute Couture Autumn Winter 2018 Show. So gorgeous. #liuwen #chanel @LiuWenLW @CHANEL pic.twitter.com/ZOs6HNOCnp

— RayLovesFashion (@RayLovesFashio1) July 4, 2018
The Fall-Winter 2018/19 #CHANELHauteCouture collection by Karl Lagerfeld was presented to guests including Penélope Cruz, Lily-Rose Depp, Vanessa Paradis and Pharrell Williams at the Grand Palais beneath the dome of the Institut de France. #CHANELHighProfile pic.twitter.com/avDuqXGv31

— CHANEL (@CHANEL) July 3, 2018
hair and make-up @ Chanel Couture FW18 pic.twitter.com/DoZTf3Zgma

— strh (@stereothypes) July 3, 2018
Sources: 1 2 3 4 5 6 7 8