July's task is to read a book that was published in 1934 OR written by an author who was born in 1934! We (
milfordacademy and myself) put together a list of suggested books and authors. As always feel free to choose whatever you want - it doesn't have to be a book or an author from our post!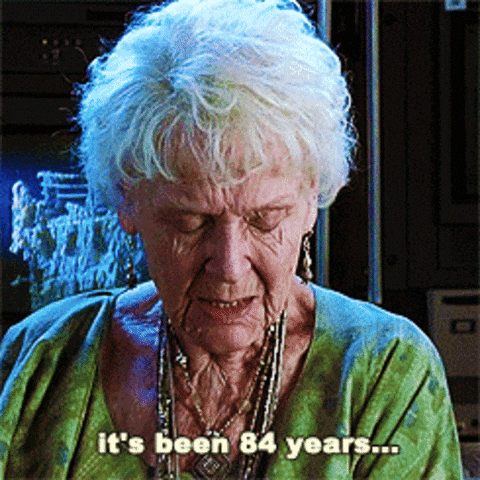 Books Published in 1934...
Why Didn't They Ask Evans?
by Agatha Christie

Was it a misstep that sent a handsome stranger plummeting to his death from a cliff? Or something more sinister? Fun-loving adventurers Bobby Jones and Frances Derwent's suspicions are certainly roused--espeically since the man's dying words were so peculiar: Why didn't they ask Evans? Bobby and Frances would love to know. Unfortunately, asking the wrong people has sent the amateur sleuths running for their lives--on a wild and deadly pursuit to discover who Evans is, what it was he wasn't asked, and why the mysterious inquiry has put their own lives in mortal danger...



A Man Lay Dead
by Ngaio Marsh

At Sir Hubert Handesley's country house party, five guests have gathered for the uproarious parlor game of "Murder." Yet no one is laughing when the lights come up on an actual corpse, the good-looking and mysterious Charles Rankin. Scotland Yard's Inspector Roderick Alleyn arrives to find a complete collection of alibis, a missing butler, and an intricate puzzle of betrayal and sedition in the search for the key player in this deadly game


I, Claudius
by Robert Graves

Set in the first century A.D. in Rome and written as an autobiographical memoir, this colorful story of the life of the Roman emperor Claudius stands as one of the modern classics of historical fiction.

Physically weak and afflicted with stuttering, Claudius is initially despised and dismissed as an idiot. Shunted to the background of imperial affairs by his embarrassed royal family, he becomes a scholar and historian, while palace intrigues and murders surround him. Observing these dramas from beyond the public eye, Claudius escapes the cruelties inflicted on the rest of the royal family by its own members and survives to become emperor of Rome in A.D. 41.


Miss Buncle's Book
by D.E. Stevenson

Barbara Buncle is in a bind. Times are harsh, and Barbara's bank account has seen better days. Stumped for ideas, Barbara draws inspiration from fellow residents of her quaint English village, writing a revealing novel that features the townsfolk as characters. The smashing bestseller is published under the pseudonym John Smith, which is a good thing because villagers recognize the truth. But what really turns her world around is when events in real life start mimicking events in the book.



Burmese Days


by George Orwell

Set in the days of the Empire, with the British ruling in Burma, this book describes corruption and imperial bigotry. Flory, a white timber merchant, befriends Dr Veraswami, a black enthusiast for the Empire, whose downfall can only be prevented by membership at an all-white club.




The Ways of White Folks
by Langston Hughes

In these acrid and poignant stories, Hughes depicted black people colliding--sometimes humorously, more often tragically--with whites in the 1920s and '30s.





Right Ho, Jeeves (Jeeves #6)
by P.G. Wodehouse

Follow the adventures of Bertie Wooster and his gentleman's gentleman, Jeeves, in this stunning new edition of one of the greatest comic novels in the English language. Bertie must deal with the Market Snodsbury Grammar School prize giving, the broken engagement of his cousin Angela, the wooing of Madeline Bassett by Gussie Fink-Nottle, and the resignation of Anatole, the genius chef. Will he prevail? Only with the aid of Jeeves!




Authors born in 1934...

Wole Soyinka

You Must Set Forth at Dawn

In the tough, humane, and lyrical language that has typified his plays and novels, Soyinka captures the indomitable spirit of Nigeria itself by bringing to life the friends and family who bolstered and inspired him, and by describing the pioneering theater works that defied censure and tradition. Soyinka not only recounts his exile and the terrible reign of General Sani Abacha, but shares vivid memories and playful anecdotes–including his improbable friendship with a prominent Nigerian businessman and the time he smuggled a frozen wildcat into America so that his students could experience a proper Nigerian barbecue.


Audre Lorde

Sister Outsider: Essays and Speeches

A collection of fifteen essays written between 1976 and 1984 gives clear voice to Audre Lorde's literary and philosophical personae. These essays explore and illuminate the roots of Lorde's intellectual development and her deep-seated and longstanding concerns about ways of increasing empowerment among minority women writers and the absolute necessity to explicate the concept of difference—difference according to sex, race, and economic status. The title Sister Outsider finds its source in her poetry collection The Black Unicorn (1978). These poems and the essays in Sister Outsider stress Lorde's oft-stated theme of continuity, particularly of the geographical and intellectual link between Dahomey, Africa, and her emerging self.

Vincent Bugliosi

Helter Skelter

Prosecuting attorney in the Manson trial, Vincent Bugliosi held a unique insider's position in one of the most baffling and horrifying cases of the twentieth century: the cold-blooded Tate-LaBianca murders carried out by Charles Manson and four of his followers. What motivated Manson in his seemingly mindless selection of victims, and what was his hold over the young women who obeyed his orders?

Here is the gripping story of this famous and haunting crime.

Dianna Wynne Jones

Howl's Moving Castle

Sophie has the great misfortune of being the eldest of three daughters, destined to fail miserably should she ever leave home to seek her fate. But when she unwittingly attracts the ire of the Witch of the Waste, Sophie finds herself under a horrid spell that transforms her into an old lady. Her only chance at breaking it lies in the ever-moving castle in the hills: the Wizard Howl's castle. To untangle the enchantment, Sophie must handle the heartless Howl, strike a bargain with a fire demon, and meet the Witch of the Waste head-on. Along the way, she discovers that there's far more to Howl—and herself—than first meets the eye.

N. Scott Momaday

House Made of Dawn

The magnificent Pulitzer Prize-winning novel of a proud stranger in his native land.

He was a young American Indian named Abel, and he lived in two worlds. One was that of his father, wedding him to the rhythm of the seasons, the harsh beauty of the land, the ecstasy of the drug called peyote. The other was the world of the twentieth century, goading him into a compulsive cycle of sexual exploits, dissipation, and disgust. Home from a foreign war, he was a man being torn apart, a man descending into hell.


OTHER RESOURCES:
Goodreads: Most popular books from 1934 & another list
Wikipedia: 1934 in Literature

SOURCES 1 2 3 4 5 6 7 8 9 10 11 12
What do you think you'll read this month, ONTD? Also, how is the challenge going so far? We passed the halfway mark!