Weekend Box Office: 'Jurassic World: Fallen Kingdom' stomps toward $144M bow https://t.co/qKQgfzZn03 pic.twitter.com/TQuMYjDy16

— Hollywood Reporter (@THR) June 23, 2018

• Jurassic World: Fallen Kingdom (starring Chris Pratt and Bryce Dallas Howard) will easily open at no. 1 this weekend at the US box office (knocking Disney-Pixar's The Incredible 2 off the top spot). It won't however match its opening weekend three years ago with Jurassic World ($208 million).

• The film made $15.3 million from Thursday nights showing.

• It made another $58.7 million on Friday with 4,475 theaters playing the flick around the US.

• Fallen Kingdom's budged was around $170 million (before marketing), but has already made $466 million overseas.

The film's current scores as of this posting:
CinemaScore:

RottenTomatoes:






• Tastemade puts Jurassic World: Fallen Kingdom's stars Chris Pratt & Bryce Dallas Howard Dino knowledge to the test. If they get an answer wrong, they must eat an unknown item underneath the cup! Yum-oh.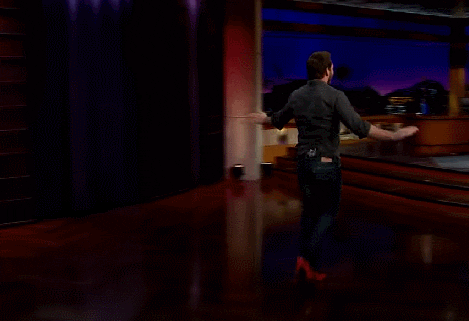 Sources: 1 | 2 | 3 | 4 | 5