MTV has ordered a Daria revival from "Unbreakable Kimmy Schmidt" writer Grace Edwards https://t.co/CzOWekXwaf

— Vulture (@vulture) June 21, 2018


The new division of MTV, MTV Studios, is reviving the classic animated series Daria.


Grace Edwards (Unbreakable Kimmy Schmidt, Broad City) will be at the helm.


Tenatively called Daria & Jodie, and focusing on those two characters.


Plot summary: The iconic animated franchise is reinvented through the eyes of heroine Daria Morgendorffer and one of her closest friends Jodie Landon. These two smart young women take on the world, with their signature satirical voice while deconstructing popular culture, social classes, gender and race.


No premiere date yet.


Source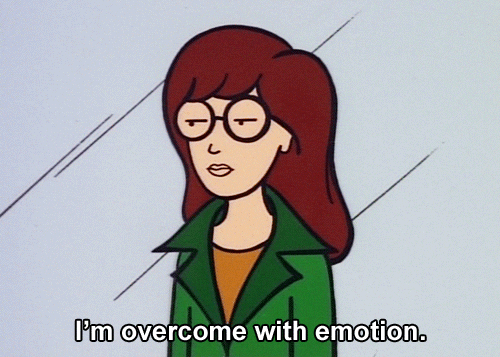 Not sure how to feel about this, tbh!