This week's creepy post explores what's new in paranormal pop culture! Brought to you by myself and
loglady!

This week we are featuring two recently published books, including a graphic novel of Hell Boy short stories and a true account of a Seattle haunted house which terrorized its inhabitants for years.

3. A Bothell native has written a book about living with a "four-year ordeal" with paranormal activity, via @Bothell_Kenmore https://t.co/6DpOOAfVMr

— The Herald (@EverettHerald) June 14, 2018


Author Keith Lindel's book, The Bothell Hell House: Poltergeist of Washington State was released in April of this year. The Bothell Hell House describes the paranormal activity which occurred while he and his girlfriend were living in the house for four years. Interestingly, the Travel Channel's paranormal TV show did investigate the Bothell House for one night and couldn't find any evidence of the supernatural. A UK paranormal investigator, Don Phillips was brought in and for two weeks documented phenomena, and ended up making a documentary about it.

HELLBOY: THE COMPLETE SHORT STORIES Vol. 1 is here! Before the events of Seed of Destruction, #Hellboy spent 50 years fighting monsters as a member of the Bureau for Paranormal Research & Defense. These new volumes present those early adventures: https://t.co/oPfPrd43ZH pic.twitter.com/fgd89Oo90g

— Dark Horse Comics (@DarkHorseComics) June 14, 2018


Hell Boy fans! Just released on June 13, HELLBOY: THE COMPLETE SHORT STORIES VOLUME 1 is here. From the source: This 368-page volume covers Hellboy's adventures from 1947 to 1961.

Alien Con is going on this weekend! Actors David Duchovny and Sean Astin expected to attend among others. The event started on Friday,June 15th and ends today.

AlienCon touches down in Pasadena; David Duchovny, Sean Astin set to show at cosmic event https://t.co/l1aiea8gyj

— NBC Los Angeles (@NBCLA) June 13, 2018



My Drunk Kitchen star Hannah Hart attended Alien Con with her mom:

Taking my Mom to #AlienCon for her 60th birthday today! There was a time when I never thought a day like this could happen. Never give up. ✨ pic.twitter.com/9zTJWixviS

— Hannah Hart (@harto) June 16, 2018


Want to attend the next Alien Con this year? They have another event planned this fall in Baltimore! Tickets are on sale now:

Alien Con is coming to Baltimore! Tickets are on sale now! pic.twitter.com/rT0lon2h9C

— Ancient Aliens (@AncientAliens) June 17, 2018



If that's not enough UFOlogy for one post, we got something else. Check out the upcoming Denver Comic Con where there will be a panel on UFOs in Pop Culture: A discussion about real-life inspirations for UFO/ET movies and TV shows, and how Hollywood influences our perception of UFOs and extraterrestrial life.

I'm so excited to moderate this panel on #UFOs in Pop Culture at @DenverComicCon this year featuring @Acecentric @maureenelsberry @JessicaChobot & @andrewbowser! 👽👽👽 pic.twitter.com/L6iN1rVuvI

— Bonnie Burton (@bonniegrrl) June 14, 2018



UK paranormal fans, you have two new shows this year to look forward to!
Help! My House is Haunted and Ghost Adventures will be airing in July and October, respectively. More info in the tweet:

ICYMI: Exciting times coming for paranormal fans. #GhostAdventures #HelpMyHouseIsHaunted pic.twitter.com/qtvxTOT5RW

— Really Channel (@reallychannel) June 16, 2018
We spotlight three women in horror who are making waves at festivals around the world with their new films. Plus, if you're in Louisiana, a new horror film is currently being filmed there. We also got 5 foreign horror movies to stream on Netflix, and finally, a clip from The Endless to share.
WOMEN IN HORROR!
.@KelseyChapstick interviewed director @laurelvail about her brilliant new feminist metal horror flick, 'What Metal Girls Are Into' @WMGAI_film.
Don't worry, it gets bloody.https://t.co/UotMW7cgSr pic.twitter.com/ZRpo6jKMZE

— Kim Kelly (@GrimKim) June 8, 2018


Laurel Vail gives an interview with Vice about her short horror film, What Metal Girls Are Into. Vail wrote, directed, produced, and starred in the film, which is about three women going to a heavy metal music festival but find something disturbing in their vacation rental. In the interview, she discusses her influences, how she got the film made, women in the horror community, and the reaction to the film at various festivals - she won the award for best short at the American Horror Film Festival.

"Denise Castro's Dracula", the misfortuned mockumentary about a group of filmmakers on their way to Dracula's Castle to film their own #BramStoker adaptation movie, will premiere at @VampireFestivall in Transylvania - https://t.co/yF4DKHTjjT @dniscp #DeniseCastrosDracula #Dracula

— Ganiveta (@ganiveta_online) June 7, 2018


Filmmaker Denise Castro recently premiered her new film, Drácula de Denise Castro, at the International Vampire Film and Arts Festival in Sighișoara, Romania. Castro wrote, directed, acted in, and even did the sound recording for the film. From the source: "The movie is some sort of found footage films parody about a small crew in Transylvania with the goal of filming their own version of Bram Stoker's Dracula. Serving also as a fake documentary (or mockumentary), the filmmakers suffer all kinds of maledictions and misfortune as supernatural events take over the filming sets."

Thanks to the @VampireFestival, to @ChristophGolden for your words, to all the audience that attended, and to my friends @ricardbalada @clautrujillo_r Alfredo Ruiz Forca Daniel Garcia for this special premiere. Next stop in the @STCFantastic! ⚰️🦇🧛🏻‍♂️ pic.twitter.com/mFQB9mR9ue

— Denise Castro (@dniscp) June 11, 2018



And finally, Issa Lopez's Tigers Are Not Afraid (also known as Vuelven) has won over 30 international awards. Synopsis: Estrella is 10 years old, and three wishes: the first, is that her missing mother returns. And it is fulfilled; but she is dead and follows her everywhere. Terrade, Estrella tries to escape, joining a band of children orphaned by violence. He soon learns that in reality the dead are never left behind, and that when one lives in the midst of brutality and violence, though desires never go forth as the heart wishes, only warriors survive.

Most recently, at HOLA Mexican Film Festival, which is the largest Mexican film festival outside of Mexico, Lopez won both Best Director and the Audience Choice Award.


Cinelatino Best Director Award was presented to @IssitaLopez for Vuelven. This award was selected by representatives from Tomorrow's Filmmakers Today, a program created in collaboration with HOLA Mexico Film Festival and the National Autonomous University of Mexico (UNAM). pic.twitter.com/ntJ0NlxM1M

— HolaMexico Film Fest (@holamexicoff) June 11, 2018
🍿Cinelatino & DishLATINO Audience Choice Award was presented to Issa Lopez's Vuelven for receiving the highest number of audience votes, and will receive a cash prize on behalf of @CinelatinoUSA and @dishlatino. 🎉Congratulations @IssitaLopez ! 🎞 pic.twitter.com/4kfNxfSlfs

— HolaMexico Film Fest (@holamexicoff) June 11, 2018

Filmmaker Simon Barrett, who wrote acclaimed features The Guest and You're Next, had this to say about Tigers Are Not Afraid:

Tigers Are Not Afraid is every bit as good as everyone has claimed and perhaps more so. Wonderful, socially conscious kids vs. gangsters plot with unique supernatural elements. Feels like a modern classic.

— Simon Barrett (@Simon_Barrett) June 7, 2018


Based on 15 reviews, the film currently has 100% on Rotten Tomatoes.

IN PRODUCTION...

Louisiana Gothic jail to be Hollywood horror movie setting https://t.co/XLrDJR31dH pic.twitter.com/ApiFKQHSy6

— KMOV (@KMOV) June 10, 2018


Eli, a horror film currently in production and starring Max Martini, will use this creepy Louisiana jail, which sits about 200 miles away from New Orleans, for the film. To make it seem like the jail is in New Orleans, "the crew plans to make a 3-D digital scan of the jail and grounds, and superimpose those images over a New Orleans site during editing."

EXCLUSIVE CLIP...
The sci-fi/horror UFO cult film, The Endless, is out in the UK on 29 June. Digital Spy brings us a clip from the film. (The Endless comes highly recommended by your OP!)

The Endless is an engrossing SF/horror about two brothers (@JustinHBenson & @AaronMoorhead) who return to the UFO death cult they fled years earlier. But is it really a death cult? – check out our exclusive clip. #TheEndless is out in the UK on 29 June pic.twitter.com/ydAhFFd56m

— Digital Spy Film (@digitalspyfilm) June 15, 2018
Finally... NEED SOMETHING TO WATCH?
Before "Okja," Bong Joon-ho surprised horror fans with "The Host," a monster movie with a message. 15 foreign horror movies to watch on Netflix: https://t.co/JRrQGTyPUf pic.twitter.com/you5kQjyTj

— IndieWire (@IndieWire) June 13, 2018


...And you don't mind if it happens to have subtitles? Here are five selections from Indie Wire's list (not all require subtitles!):


Baskin


A Dark Song


Under the Shadow


Evolution


The Devil's Candy


SOURCES 1 2 3 4 5 6 7 8 9 10 11 12 13 14 15 16 17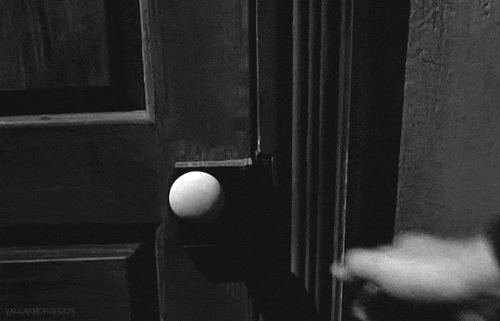 Favorite woman made film? Favorite foreign horror film? Discuss the post, ONTD!