We're celebrating the LGBT movies that broke serious ground, opened hearts, and pushed cinema forward Happy #Pride2018 https://t.co/ki8JHcoDL4

— Rotten Tomatoes (@RottenTomatoes) June 10, 2018
Every website/publication/person with a Twitter has a list of favorite LGBT films, and Rotten Tomatoes is no exception. Not sure how they arranged their choices - they aren't ordered by freshness scores - but here are some of their picks!





#142 Set it Off (63% Fresh)

Plot Summary: After being fired from her job as a bank teller, Frankie (Vivica A. Fox) begins working at a janitorial service with her friends Tisean (Kimberly Elise), a single mother; Cleo (Queen Latifah), a boisterous lesbian; and Stony (Jada Pinkett), who is dealing with the recent death of her brother. The women are struggling with their finances, so they decide to start robbing banks. At first the group is successful, but they soon attract the attention of an obsessive detective (John C. McGinley).

Critics Consensus: It may not boast an original plot, but Set It Off is a satisfying, socially conscious heist film thanks largely to fine performances from its leads.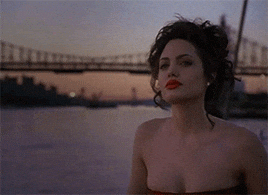 #104 Gia (92% Fresh)

Plot Summary: Gia Carangi (Angelina Jolie) travels to New York City with dreams of becoming a fashion model. Within minutes of arriving, she meets Wilhelmina Cooper (Faye Dunaway), a wise and high-powered agent who takes Gia under her wing. With Cooper's help and her own natural instincts, Gia quickly shoots to the top of the modeling world. When Cooper dies of lung cancer, however, Gia turns to drugs -- and both she and her career begin to spiral out of control.




#69 Other People (87% Fresh)

Plot Summary: A struggling comedy writer in New York City (Jesse Plemons) returns home to Sacramento to care for his dying mother (Molly Shannon) in this affecting family drama from Saturday Night Live writer Chris Kelly, marking his directorial debut.

Critics Consensus: Other People resists easy melodrama, rewarding viewers with a smart, subtle look at family dynamics with a talented cast and a finely calibrated blend of funny and serious moments.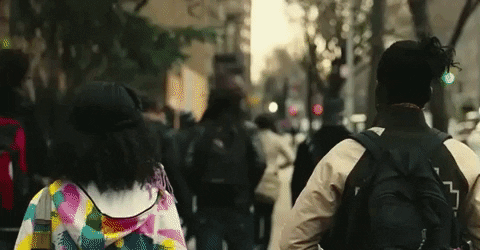 #37 Pariah (94% Fresh)

Plot Summary: Teenage Alike (Adepero Oduye) lives in Brooklyn's Fort Greene neighborhood with her parents (Charles Parnell, Kim Wayans) and younger sister (Sahra Mellesse). A lesbian, Alike quietly embraces her identity and is looking for her first lover, but she wonders how much she can truly confide in her family, especially with her parents' marriage already strained. When Alike's mother presses her to befriend a colleague's daughter (Aasha Davis), Alike finds the gal to be a pleasant companion.

Critics Consensus: Pulsing with authenticity and led by a stirring lead performance from Adepero Oduye, Pariah is a powerful coming out/coming-of-age film that signals the arrival of a fresh new talent in writer/director Dee Rees.




#5 God's Own Country (99% Fresh)

Plot Summary: A young farmer numbs his frustrations with drinking and casual sex until a Romanian migrant worker sets him on a new path.

Critics Consensus: A quiet, moving rumination on loneliness and newfound intimacy, God's Own Country marks an outstanding directorial debut for Francis Lee.

Source

Recommend some of your favorite LGBT films, ONTD!