Just months after it was rocked by a massive privacy scandal, Facebook is offering people a chance to upload their nudes to "specially-trained representatives" in an effort to fight revenge porn.https://t.co/ssIv8FvvaQ

— BuzzFeed News (@BuzzFeedNews) May 23, 2018

– On Tuesday, mere months after being rocked by a privacy scandal involving the fall of western civilization, Facebook Safety is offering people a chance to upload their nudes to "specially-trained representatives" in an effort to stop revenge porn. This policy was announced in Australia last November (so like no wonder we haven't heard of it).
– In a Facebook post, Head of Security Antigone Davis explained how it would work:
- Anyone who fears an intimate image of them may be [shared] publicly can contact one of our partners to submit a form

- After submitting the form, the victim receives an email containing a secure, one-time upload link

- The victim can use the link to upload images they fear will be shared

- One of a handful of specifically trained members of our Community Operations Safety Team will review the report and create a unique fingerprint, or hash, that allows us to identify future uploads of the images without keeping copies of them on our servers

- Once we create these hashes, we notify the victim via email and delete the images from our servers — no later than seven days

- We store the hashes so any time someone tries to upload an image with the same fingerprint, we can block it from appearing on Facebook, Instagram or Messenger
– After the pilot program was announced in Australia, Facebook explained that the "specially-trained representative" would review the image before "hashing" it. But once the "hash" is stored, Facebook noted the company creates a "creates a human-unreadable, numerical fingerprint of it" without saving the actual photo. So basically employees can't view the nude (again?) but a digital fingerprint of its code is created that stops other people from uploading it as revenge porn.
– Facebook is partnering up safety organizations, abuse and and victim advocates such as the Australian Office of the eSafety Commssioner, the Cyber Civil Rights Initiative, the National Network to End Domestic Violence, the UK Revenge Porn Hotline, and YWCA Canada.




Meanwhile, Facebook tells people to securely upload the intimate images they are concerned about someone sharing as revenge porn. Then Facebook will create a hash of the image and automatically block anyone who tries. https://t.co/N6yh0oEiiL pic.twitter.com/M1xoXmhvyo

— Sarah Frier (@sarahfrier) May 22, 2018
We're delighted to be working with @facebook on their new pilot project fighting against image-based sexual abuse. You can find out more information by reading Facebook's statement- https://t.co/hQbijfsE0o or by contacting us on help@revengepornhelpline.org.uk

— RevengePorn Helpline (@RPhelpline) May 22, 2018
"People who worry that someone might want to harm them by sharing an intimate image can proactively upload it" https://t.co/vwV5iSuBJC

Who on earth would do this

— Alex Heath (@alexeheath) May 22, 2018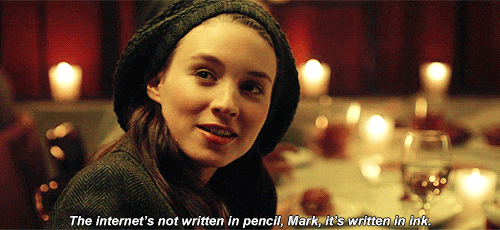 ONTD, how do you feel about this policy?
Sources:
1
2
3
4
5