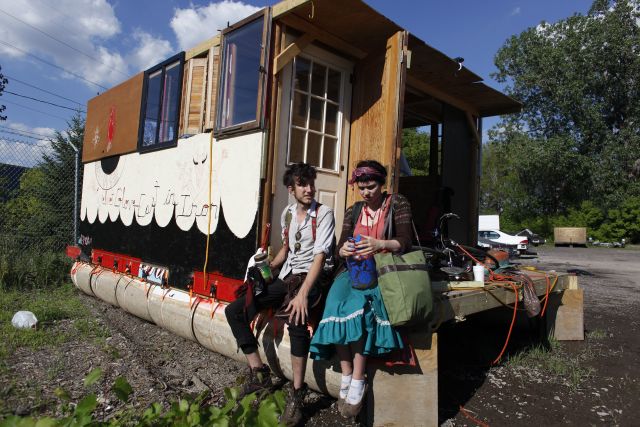 Grimes was not always a millionaire attending the Met Gala and dating a billionaire.

She was once a humble hippie chick from Canada who tried to build a houseboat and sail it down the Mississippi with her boyfriend and several chickens.

Claire "c" Boucher and her bf built a ship called The Velvet Glove Cast In Iron.

They even chose "river names" for themselves-- Veruchka, and Zelda Xox.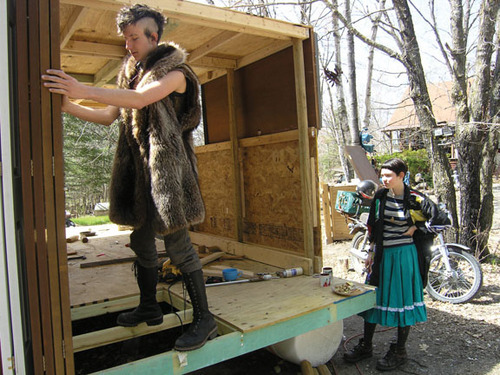 They wanted to live a life like Huckleberry Finn, even though neither of them had read Adventures of Huckleberry Finn. They planned to sail from Minneapolis, Minnesota to New Orleans, Louisiana.

But almost as soon as they put their boat in the water, the engine malfunctioned.

They would tie it to trees on the riverbank, go ashore, and purchase supplies from Craigslist. A police officer gave them tickets for illegally tethering their boat to trees, camping illegally in nearby parks with their chickens, and not having a proper boating license. Cops eventually towed the boat to the impound lot.

Where do you want to travel to, ONTD?

Source