Robyn Talks Next Album, Plays New Song 'Honey' (Listen) @robynkonichiwa https://t.co/rJrkiZbqUG

— Variety (@Variety) May 22, 2018



It looks like we might be getting closer to a new Robyn album!!! She recently said the new lp should be out this year. During the Red Bull Music Festival in New York, Robyn took part in a public Q&A with singer Kindness, discussing her entire career, and most importantly sharing some details about her new work.

- New album is "almost there", her approach on the new record is "softer".

- On the new album "I started on my own, in my home studio, listening to music that I love, dancing and listening to beats," Robyn said that it also "has much more production work on my end", although she noted that other collaborators have been involved. "But I wanted to flesh it out a bit on my own before bringing other people into the process".

- Prince, Michael and Janet Jackson had a big influence on the forthcoming album — and said she's worked on some unfinished tracks with Jimmy Jam and Terry Lewis, who are responsible for most of Janet Jackson classics.

Later that night at Brooklyn Bowl, Robyn made a surprise appearance and played 'Honey':


ROBYN PLAYED HONEY pic.twitter.com/eGNpDaullE

— P#!L (@PhilTBH) May 22, 2018
Robyn played a demo of Honey live tonight omg pic.twitter.com/WAbkYeg2jP

— daniel (@ughwhtevr) May 22, 2018



Y'all ready, ONTD?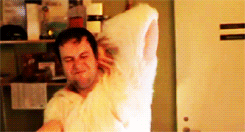 Source
Source1
Source2