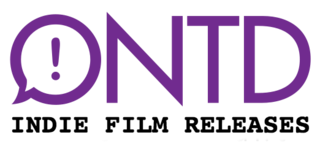 Book Club. Show Dogs. Deadpool 2. There's movies for moms, kids and comic book fans being released this weekend, but what about a film for you, the discerning film connoisseur? (If you're just here because Deadpool 2 is sold out, that's cool, too!!) This post expands on some of the smaller-budgeted offerings coming out this week.

Note that some of the movies listed are in their first week or two of limited release in the USA, so it may take them a few more weeks (or months) to show up in your local arthouse theater or on VOD. Check out the posts from the past few weeks for more movies that may have just opened near you: May 11th, May 4th, and April 27th.


On Chesil Beach



Stars: Saoirse Ronan, Emily Watson, Anne-Marie Duff, Samuel West
Writer: Ian McEwan (screenplay & novel)
Director: Dominic Cookie
Genre: Drama, Romance
Plot: In 1962 England, a young couple find their idyllic romance colliding with issues of sexual freedom and societal pressure, leading to an awkward and fateful wedding night.
What you should know: Carey Mulligan was originally attached to lead this project when Sam Mendes was set to direct.
Opens in: Several major cities


First Reformed



Stars: Ethan Hawke, Amanda Seyfried, Cedric the Entertainer, Michael Gaston
Written and directed by: Paul Schrader
Genre: Drama, Thriller
Plot: A former military chaplain is wracked by grief over the death of his son. Mary is a member of his church whose husband, a radical environmentalist, commits suicide, setting the plot in motion.
What you should know: Writer/director Paul Schrader has written several classic films, such as Taxi Driver and Raging Bull, but is also responsible for directing the LiLo starrer The Canyons.
Opens in: Several major cities


Dark Crimes (fka True Crimes)



Stars: Jim Carrey, Charlotte Gainsbourg, Marton Csokas, Kati Outenin
Writer: Jeremy Brock
Director: Alexander Avranas
Genre: Crime, Drama, Thriller
Plot: A murder investigation of a slain businessman turns to clues found in an author's book about an eerily similar crime.
What you should know: The film is based on the article from the New Yorker called "True Crimes - A postmodern murder mystery", written by David Grann.
Opens in: NYC + LA


Sollers Point



Stars: McCaul Lombardi, Jim Belushi, Tom Guiry, Zazie Beetz
Writer: Amy Belk & Matthew Porterfield
Director: Matthew Porterfield
Genre: Drama
Plot: Keith, a twenty-four-year-old newly released from prison and living with his father under house arrest in Baltimore. Keith is struggling to reestablish himself, and break free of the bonds forged behind bars, within a community scarred by unemployment, neglect, and deeply entrenched segregation. His intentions are in the right place and he possesses an aggressive desire to get back on his feet, but as he taps into all his familiar resources, he finds that he may be reverting to his old ways.
Opens in: NYC


Pope Francis: A Man of His Word



Director: Wim Wenders
Genre: Documentary
Storyline: The pope's ideas and his message are central to this documentary, which sets out to present his work of reform and his answers to today's global questions. From his deep concern for the poor and wealth inequality, to his involvement in environmental issues and social justice, Pope Francis engages the audience face-to-face and calls for peace.
What you should know: Several major cities


The Hollow Child



Stars: Jessica McLeod, Hannah Cheramy, John Emmet Tracy, Jana Mitsoula
Writer: Ben Rollo
Director: Jeremy Lutter
Genre: Horror, Thriller
Plot: A troubled foster teen, Samantha, works to expose a dangerous supernatural impostor in her new family and rescue her foster sister.
What you should know: It might already be findable in full on the internet, if you are interested and don't feel like finding one of the few theaters where it is showing.
Opens in: A bunch of random small cities


Saving Brinton



Director: Tommy Haines, Andrew Sherburne
Genre: Documentary
Storyline: In rural Iowa, a beloved history teacher uncovers the century-old showreels of one of America's first motion picture impresarios and sets out to premiere the films at the world's oldest continuously operating movie theatre.
Opens in: NYC


That Summer




Director: Göran Olsson
Genre: Documentary
Storyline: Welcome to Grey Gardens…as you've never seen it before. Three years before the Maysles' landmark documentary introduced the world to Edith and Edie Beale—the unforgettable mother-daughter (and Jackie O. relatives) living in a decaying dream world on Long Island—renowned photographer Peter Beard chronicled life at their crumbling estate during one summer in 1972. For the first time ever, director Göran Olsson assembles this long-lost footage—featuring glimpses of luminaries like Andy Warhol, Mick Jagger, and Truman Capote—into a one-of-a-kind family portrait bursting with the loving squabbles, quotable bon mots, and impromptu musical numbers that would make Big and Little Edie beloved cultural icons.
Opens in: NYC, and available VOD


The Most Unknown



Director: Ian Cheney
Genre: Documentary
Storyline: This documentary sends nine scientists to extraordinary parts of the world to uncover unexpected answers to some of humanity's biggest questions. How did life begin? What is time? What is consciousness? How much do we really know?
By introducing researchers from diverse backgrounds for the first time, then dropping them into new, immersive field work they previously hadn't tackled, the film reveals the true potential of interdisciplinary collaboration, pushing the boundaries of how science storytelling is approached. What emerges is a deeply human trip to the foundations of discovery and a powerful reminder that the unanswered questions are the most crucial ones to pose.
What you should know: The film was made possible by a grant from Science Sandbox, a Simons Foundation initiative dedicated to engaging everyone with the process of science.
Opens in: NYC



Source 1 2 3 4 5 6 7 8 9 10 11 12 13 14 15 16 17 18 19 20

Seen anything good lately, ONTD? What are you seeing this weekend?