Oscar-winning filmmaker, Guillermo Del Toro (The Shape of Water, Pan's Labyrinth, Pacific Rim) discusses why audiences respond to movie monsters and describes his own harrowing encounter with a UFO. This is part of the AMC series, James Cameron's Story of Science Fiction.


On why we go to see monster movies: GDT says "the only thing that can confirm the existence of angels is demons."


On his close encounter of the first kind (starts at 2:15): At the age of 15 or 16, he and a friend bought a six-pack and planned on drinking it on the side of the highway. Completely alone, they suddenly saw a light coming towards them, in a nonlinear fashion, really fast. It moved in less than a second to get close to them, "and was badly designed." GDT went on to say that he cannot describe the fear he felt upon seeing the UFO.


James Cameron says that the aliens were laughing at GDT and his friend for being so scared.



Don't miss new episodes of James Cameron's Story of Science Fiction on Mondays 10/9c.



👀 SOURCE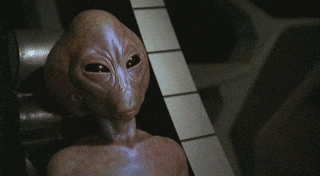 For more celebrity encounters with aliens and UFOs, please see my ONTD Original!