Diners, Crop Tops & Jamie Lynn: Britney Spears Reflects on Her Iconic 'Now and Then' Pepsi Commercial 16 Years Later https://t.co/KalcS6qllG

— People (@people) May 10, 2018

• Pop Princess Britney Spears, who kicks off her Piece of Me Tour in select cities around the United States and Europe in July, took the time to talk about her collaboration with Pepsi throughout the years including being featured in this Summer's campaign.

• "My partnership with Pepsi has always been really special to me. I'm so excited to be featured in the new Pepsi Generations Summer campaign. It's fun, fresh and all about music. To be featured on a Pepsi can is such an honor, and I can't wait to see my fans enjoying them!"

• Spears reflects and soon catches herself realizing just how long ago her Pepsi: Now and Then ad was: "That was like 15 years ago. Goodness! I'm like, 'Wait a second!'" 16 years (17 for her Joy of Pepsi ad) ago to be more precise, but who's counting?

• "We had a couple of different set-ups, and we had one where I was Robert Palmer. We did a remake of 'Simply Irresistible,' and I had to go through hair and makeup. It took forever because they were turning me into a man! I was like, 'I look nothing like him and we spent like four hours on hair and makeup.'"

• Spears favorite scene from the Pepsi: Now and Then Ad? The modern drive-in movies scene: "It was in a sound studio, and it was really tight. At the time [with] my belly showing, it was very, very cool. It's probably one of my most proud pieces of work."

• Read the full interview at the source and more behind the cut.




Michael Jackson & Britney Spears Will Be Featured On Limited Edition Pepsi Cans https://t.co/UEYnenFqR1

— MEEMfinds (@MEEMfinds) May 15, 2018
Britney Spears Diet Pepsi cans to add to my collection 😍 pic.twitter.com/HqR5TLodax

— tanya 🌸 (@xofemmefatale) May 15, 2018
IM LIVING FOR THIS CAN!!! 😂😍@britneyspears @pepsi #PEPSI #PepsiGeneration #JoyOfPepsi #BritneySpears pic.twitter.com/EdF3wz72DH

— Noah Fence (@TheNoahAponte) May 11, 2018





The Joy of Pepsi (2001)


The Joy of Pepsi (Bob Dole Pepsi edit) (2001)


Pepsi: Right Now (Taste the Victory) (2001)


Pepsi: Now and Then (2002)


Pepsi: Britney Spears - We Will Rock You (featuring Beyoncé and P!nk) (2003)




♪ the world goes round and round ♫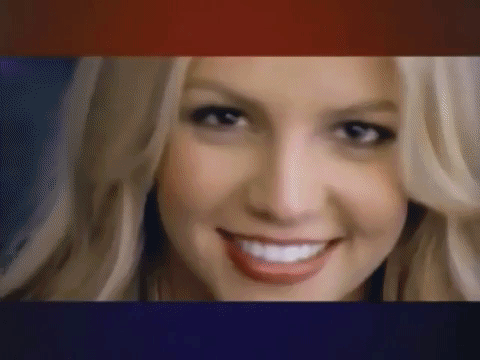 Sources: 1 | 2 | 3 | 4 | 5 | 6 | 7 | 8 | 9