.@Andy announced the show's return today. Welcome back, #ProjectRunway! 🎉https://t.co/1HMPIGhyGu

— Bravotv (@Bravotv) May 14, 2018

- During the NBCUniversal's Upfront presentation, Andy Cohen announced that season 17 of Project Runway will be back on Bravo this year
- Project Runway was on Bravo in 2004 and left to go to Lifetime in 2008
- Frances Berwick (President Lifestyle Networks) says "We are beyond excited to reboot 'Project Runway' at the network where it all began. Leaning into the creative process in an entertaining way has always been part of Bravo's DNA, and 'Project Runway' perfectly captures that"

Are you happy about this news ONTD?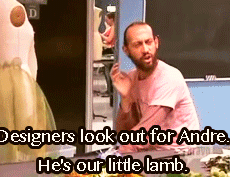 source