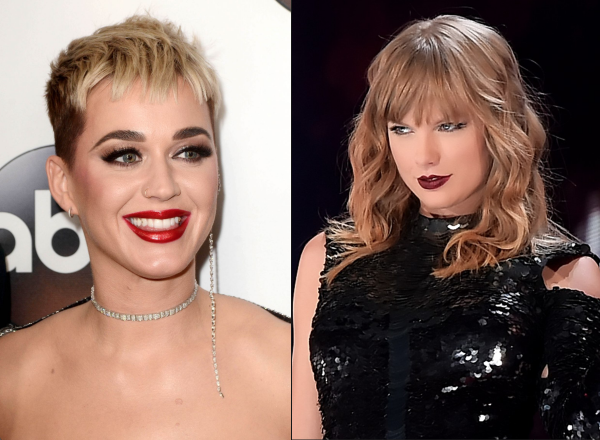 Katy has apparently tried to end the feud with Taylor several times over the years, only to have Taylor give her the cold shoulder.

"In the beginning, both Katy and Taylor were to blame for their digs at one another, but Katy has been trying to make amends for some time. Each attempt by Katy to apologize or show Taylor respect went either unnoticed or worse, ignored."

"Katy told friends if Taylor didn't accept this apology, she would keep trying because she is done holding on to the past and wants to be part of the change in today's society. She wants to set a good example for women, so she planned to never give up, if that is what it took."

After Katy sent a literal olive branch, Taylor posted pictures of it to social media. She only posted part of Katy's note, partially obscuring most of it but including the phrase where Katy writes, "deeply sorry."


Katy Perry sent Taylor an olive branch for the opening night of the reputation Stadium Tour! pic.twitter.com/6GDamcxezI

— Taylor Swift Updates (@TSwiftPR) May 8, 2018


One source close to Taylor insisted:

"That Taylor posted Katy's letter wasn't mean-spirited. She wanted her fans to know what is going on."

Taylor has made it seem as if Katy is apologizing for being in the wrong, absolving Taylor of any wrongdoing. So... will Taylor be able to reclaim her status as a victim?



Who is the victim in this feud?



source
source