This week's creepy-paranormal-horror post explores what's new in film, tv and books!
IN BOOKS
Jonesy the Space Kitty Gets His Own ALIEN Spin-Off Book - https://t.co/G1NuCjuxQV

— Dread Central (@DreadCentral) May 11, 2018


The only information available right now seems to be on Forbidden Planet's website (Forbidden Planet is a comic/memorabilia store in NYC), where you can preorder the children's book.

Here is the synopsis for Jonesy: Nine Lives On The Nostromo (to be published October 16, 2018)

In space, no one can hear you meow.

Aboard the USCSS Nostromo, Jonesy leads a simple life enjoying The Company cat food and chasing space rodents. Until one day, his cryostasis catnap is rudely interrupted. The humans have a new pet and it's definitely not housetrained.


Welcome back to Burden Hill. Home to black magic, demonic frogs, zombie roadkill--and a team of paranormal investigators--dogs and one cat--out to stop them. BEASTS OF BURDEN: ANIMAL RITES available in paperback now! https://t.co/Y8C2sCVMYi By @evandorkin, @thejillthompson pic.twitter.com/jPmH5mbAy3

— Dark Horse Comics (@DarkHorseComics) May 12, 2018


This volume collects the comic-book series Beasts of Burden issues #1-4, the short stories from the Dark Horse Book of Hauntings, the Dark Horse Book of Witchcraft, the Dark Horse Book of the Dead, and the Dark Horse Book of Monsters, "Stray," "Unfamiliar," "Let Sleeping Dogs Lie," and "A Dog and His Boy," published by Dark Horse Comics.

To be published May 22, 2018.




IN FILM





Fangoria's twitter account was kind enough to tweet out all the horror that's streaming on Shudder, Netflix, Hulu and Amazon this month. See tweet for full list:

Here's everything horror that you're gonna wanna watch this month on @shudder @netflix @hulu @amazon You've got a lot to watch! pic.twitter.com/XL3fpYCI8S

— Fangoria (@FANGORIA) May 1, 2018



The Aslyum, the studio which brought us Sharknado, unveiled two posters for their upcoming shark movies: 6 Headed Shark Attack and Megalodon:



WHAT'S GOING ON IN WALES? New horror-comedy Canaries about an alien invasion in Wales will be shown in Cannes. Here's a new poster and a clip from the film, written and directed by Peter Stray:




ALIENS ATTACK AUSTRALIA! Trailer for "Occupation" is here.
A small group of town residents band together after a devastating ground invasion. As they struggle to survive, they realize they must stay one step ahead of their attackers, and work together for a chance to strike back.





IN TELEVISION





Kevin Bacon shared a link to a leaked trailer for the Tremors TV series, which unfortunately was passed on by SyFy. Oh, what could have been… Definitely worth a watch while the trailer is still available online!

A leaked morsel for you #Tremors fans https://t.co/VG3TNucqqe

— Kevin Bacon (@kevinbacon) May 11, 2018

RETRO MTV HORROR NEWS:

A horror fan over at r/horror uploaded the entire MTV Special "This is Horror", which aired way back in 1991! Horror icons like Stephen King and Wes Craven appear in the show. Commercials are included, so it's fun to revisit how TV looked back in the day.


What really happened in that house? What is the story behind the disappearance of Georgia Weckler? Would you want to go in there and find out? Watch Paranormal Witness starting 17th May at 11 PM. pic.twitter.com/WcnTAyJMyV

— Discovery Channel IN (@DiscoveryIN) May 12, 2018


All the info is contained in the tweet - the new season of Paranormal Witness starts next Thursday!


Supernatural fans launch petition to save spin-off Wayward Sisters - https://t.co/fT8Xnj3KsF (blog) https://t.co/QJHfgOGzJa

— Paranormal shows (@Paranormalshows) May 13, 2018


Fans of the show Supernatural have launched a petition to save the spin-off series Wayward Sisters, after news broke out on Friday that the CW wouldn't move forward with the show. As of Sunday afternoon, the petition has already reached nearly 30,000 votes!


WWE Hall of Famer Lita Explores UFO Culture in New Series "The UFO Sho" https://t.co/p6mcQLTGbG @amydumas

— Bloody Disgusting (@BDisgusting) May 9, 2018


Amy Dumas, aka Lita of WWE, recently launched a new tv series called The UFO Sho. The UFO Sho will explore alien culture, and Amy says: "We aren't 'hunting' UFOs. It's more of a human interest show. The theme that links all the parties together." The UFO Sho will be three episodes long, and airs on ASY TV (also available on Roku). Its first episode aired on May 9th.




IN YOUTUBE





‼️NEW VIDEO‼️
The Demon Dollhttps://t.co/RgmeDUPjFI
The Doll scared its owner because of its negative connotations. We took the Doll to investigate. When around the haunted item, we felt ill, agitated and were even hurt by unknown forces#paranormal #haunted #haunteddoll pic.twitter.com/KR937kQYjv

— Paranormal Voice (@paravoiceuk) May 5, 2018


YouTube channel Paranormal Voice has a new video up an alleged demon doll:

A Doll claimed as being possessed and a desperate owner see's this very creepy looking doll end up in the hands of Paranormal Voice. With strong communication and attachment, the team take on something more than they bargained for!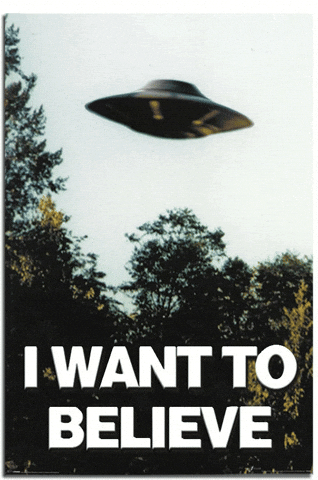 SOURCES 1 2 3 4 5 6 7 8 9 10 11 12 13 14
This post is brought to you by
hjalmartazar and
loglady!
TYFYT! Discuss the news in the comments!!!