'Little Italy' looks like a fake movie, but it's very real https://t.co/mGNZ9aFHpM pic.twitter.com/Xj02GMY0xl

— Eater (@Eater) May 13, 2018


Little Italy, starring Emma Roberts and Hayden Christensen, is coming out this year, but nobody knows when.


Also stars Andrea Martin, Danny Aiello, Alyssa Milano, and Jane Seymour.


This modern retelling of Romeo & Juliet + pizza is made by the same man who made Mystic Pizza thirty years ago, which as ONTD probably knows, starred Julia Roberts - Emma's aunt.


Official synopsis: A young couple must navigate a blossoming romance, amidst a war between their families' competing pizza restaurants.


Eater says, Little Italy "looks like something that would be released in the era when fedora bro Ashton Kutcher was pranking his celebrity friends left and right, and the iPod Nano was all the rage."


The news of the film has been on Twitter over the past couple of days. See:


[
Spoiler (click to open)
]
There's a Little Italy in Toronto, where the movie was filmed — and "Leo" wears Blue Jays gear. Maybe they commute from Toronto to Connecticut! pic.twitter.com/ONOQOFTIVL

— Kurt Busiek Resists (@KurtBusiek) May 11, 2018

The lack of readability of the credits... their poses... Hayden's lack of enthusiasm...🤣



SOURCES 1 2 3 4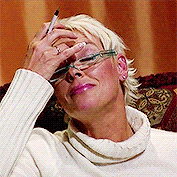 Worst-movie-you've-seen post?