Really couldn't believe Disney allowed the sex scene, but it probably bumped the movie up a couple of parsecs #SoloAStarWarsStory

— Matt Cave (@_MattCave) May 11, 2018

– Last week, Jonathon Kasdan talked about how "Young Han" was an opportunity to have him be "truly attracted" to a woman, since Han is the "least chaste" character in the franchise his father worked on that he's never seen I guess, prompting fans to wonder what he meant beyond HAN FUCKS.
– With the world premiere of Solo: A Star Wars Story last night, reviewers are keeping tight-lipped on specific spoilers, but a few twitters have mentioned Han (Alden Emmerich) and Qi'ra (Emilia Clarke) having a sex scene in it, or at least alluding to a sex scene. Without going into spoilers, the canon novel Last Shot reveals that Han cared for Qi'ra greatly, after which he would go on to meet, you know, Leia.
– Solo has a PG-13 rating for sequences of sci-fi action/violence. But lest we forget, Revenge of the Sith was also rated PG-13 for "intense images", referring to, of course, Anakin murdering children via holograms. Could Solo be Lucasfilm's chance to raunch up the Star Wars universe?



#SoloAStarWarsStory Wasn't sold on Alden but once the sex scene happens, BRAVO. Harrison would be proud. Fun summer movie. Glover kills it as Lando. Ron Howard's best film since The Grinch

— Jay (@StillJayAgain) May 11, 2018
BREAKING: Han Solo and Lando Calrissian will reportedly have sex in 'SOLO: A STAR WARS STORY'. pic.twitter.com/OVyX5fghkq

— Le Cinéphiles (@LeCinephiles) May 10, 2018
Interenet troll: *Starts rumor that Lando and Solo have sex in #SoloAStarWarsStory to anger fan base*

Me: pic.twitter.com/M2pagDLcpk

— Joe (@justsaynotojoe) May 11, 2018
#SoloAStarWarsStory has been officially rated. Nothing surprising though. #StarWars pic.twitter.com/yiudHTaVNb

— Jordan Maison (@JordanMaison) May 2, 2018
The rumor is true. I am in #SoloAStarWarsStory. I have a sex scene with a Beta VCR.

— Horny C3PO (@HornyC3po) January 8, 2018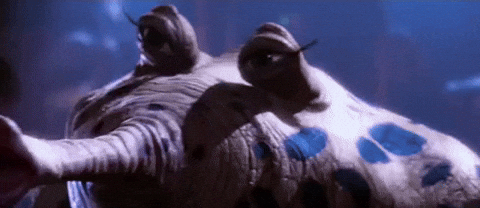 ONTD, do you believe the truth is out there? What's the point of a Han Solo movie if Han and Lando aren't the ones with a sex scene?
Sources:
1
2
3
4
5
6
7