Really couldn't believe Disney allowed the sex scene, but it probably bumped the movie up a couple of parsecs #SoloAStarWarsStory

— Matt Cave (@_MattCave) May 11, 2018
– Last week, Jonathon Kasdan talked about how "Young Han" was an opportunity to have him be "truly attracted" to a woman,
since Han is the "least chaste" character in the franchise his father worked on that he's never seen I guess, prompting fans to wonder what he meant beyond HAN FUCKS.
– With the world premiere of Solo: A Star Wars Story last night,
reviewers are keeping tight-lipped on specific spoilers, but a few twitters have mentioned Han (Alden Emmerich) and Qi'ra (Emilia Clarke) having a sex scene in it, or at least alluding to a sex scene. Without going into spoilers, the canon novel
Last Shot
reveals that Han cared for Qi'ra greatly, after which he would go on to meet, you know, Leia.
– Solo has a PG-13 rating for sequences of sci-fi action/violence.
But lest we forget,
Revenge of the Sith
was also rated PG-13 for
"intense images",
referring to, of course, Anakin murdering children via holograms. Could
Solo
be Lucasfilm's chance to raunch up the Star Wars universe?
(
Read more...
Collapse
)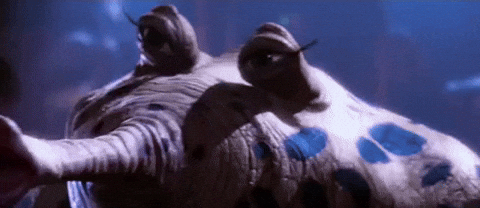 ONTD, do you believe the truth is out there? What's the point of a Han Solo movie if Han and Lando aren't the ones with a sex scene?
Sources:
1
2
3
4
5
6
7