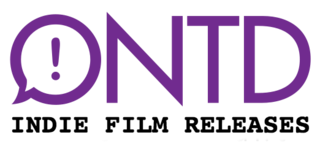 Studio pictures Life of the Party and Breaking In are opening this week, but I am here to tell you that 84 (not really, but it feels like it) indie movies are opening, too, so you've got options.

Note that some of the movies listed are in their first week or two of limited release in the USA, so it may take them a few more weeks (or months) to show up in your local arthouse theater or on VOD. Check out the posts from the past few weeks for more movies that may have just opened near you: May 4th, April 27th, and April 20.


The Seagull



Stars: Saoirse Ronan, Elisabeth Moss, Annette Bening, Corey Stoll
Writer: Stephen Karam
Director: Michael Mayer
Genre: Drama
Plot: The heartbreaking and funny story of friends and lovers, all of whom are in love with the wrong person. The movie is timely in its depiction of the tragic consequences of narcissism, particularly on young dreams and romantic love.
What you should know: Based on the Anton Chekov play of the same name.
Opens in: NYC & LA


Revenge



Stars: Matilda Anna Ingrid Lutz, Kevin Janssens, Vincent Colombe, Guillaume Bouchede
Written and directed by: Coralie Fargeat
Genre: Action, Thriller
Plot: Jen is enjoying a romantic getaway with her wealthy boyfriend which is suddenly disrupted when his sleazy friends arrive for an unannounced hunting trip. Tension mounts in the house until the situation abruptly––and viciously––intensifies, culminating in a shocking act that leaves Jen left for dead. Unfortunately for her assailants, Jen survives and reemerges with a relentless, wrathful intent: revenge.
Opens in: NYC + LA


Beast



Stars: Jessie Buckley, Johnny Flynn, Geraldine James, Trystan Gravelle
Written and directed by: Michael Pearce
Genre: Drama
Plot: A troubled woman living in an isolated community finds herself pulled between the control of her oppressive family and the allure of a secretive outsider suspected of a series of brutal murders.
What you should know: This is writer/director Michael Pearce's first feature film.
Opens in: NYC, LA


Measure of a Man



Stars: Judy Greer, Donald Sutherland, Danielle Rose Russell, Luke Wilson
Writer: David Scearce
Director: Jim Loach
Genre: Comedy, Drama
Plot: A bullied teen experiences a turning point summer in which he learns to stand up for himself.
What you should know: Based on the novel One Fat Summer by Robert Lipsyte.
Is Judy Greer playing a mom?: You bet your sweet ass.
Opens in: Several major cities


Terminal



Stars: Margot Robbie, Mike Myers, Simon Pegg, Max Irons
Written and directed by: Vaughn Stein
Genre: Crime, Drama, Thriller
Plot: In the dark heart of a sprawling, anonymous city, Terminal follows the twisting tales of two assassins carrying out a sinister mission, a teacher battling a fatal illness, an enigmatic janitor and a curious waitress leading a dangerous double life. Murderous consequences unravel in the dead of night as their lives all intertwine at the hands of a mysterious criminal mastermind hell-bent on revenge.
What you should know: It has a 28 on Metacritic and a 9% freshness rating on Rotten Tomatoes.
Opens in: Several major cities


Higher Power



Stars: Jordan Hinson, Ron Eldard, Colm Feore, Austin Stowell
Writer: Julia Fair & Matthew Santoro
Director: Matthew Santoro
Genre: Action, Sci-fi, Thriller
Plot: When the Universe decides what it wants, it's pointless to resist. With his family's life at stake, Joseph Steadman finds himself the unwilling test subject of a maniacal scientist in a battle that could save the world, or destroy it.
Opens in: Seattle, WA and On Demand


Filmworker



Director: Tony Zierra
Genre: Documentary
Storyline: Leon Vitali was a rising British television actor when Stanley Kubrick picked him for the role of Lord Bullingdon in Barry Lyndon. That first encounter with the famed auteur proved decisive — he swiftly resolved to devote the rest of his life working for the director, this time behind the scenes, and took on just about every job available: casting director, acting coach, location scouter, sound engineer, color corrector, A.D., promoter, and eventually restorer of Kubrick's films. This documentary profiles the devoted "filmworker" — Vitali's preferred job title — as he enthusiastically recounts his days with the notoriously meticulous, volatile and obsessive director.
What you should know: Metrograph is doing a Q&A for this film with Alec Baldwin this weekend, in case you feel like a good heckle.
Opens in: NYC, LA


The Assassin's Code



Stars: Justin Chatwin, Peter Stomare, Mark Thompson, Robin Thomas
Writer: Edward Lee Cornett & Valerie Grant
Director: David A. Armstrong
Genre: Thriller
Plot: A rookie detective, son of a dead disgraced cop, works to solve his first major case while under the watchful eye of a ghost-like assassin.
What you should know: This movie was shot in Cleveland, and one IMDB reviewer enthusiastically notes that Cleveland is identifiable throughout.
Opens in: Several major cities


Lu Over The Wall (Yoake tsugeru Rû no uta)



Stars: Kanon Tani, Shôta Shimoda, Shin'ichi Shinohara, Akiro Emoto
Writer: Reiko Yoshida, Masaaki Yuasa
Director: Masaaki Yuasa
Genre: Animation, Adventure, Family
Plot: The story centers on Kai, a gloomy middle school student whose life changes after meeting Lu, a mermaid.
Opens in: Several major cities


Anything



Stars: John Carroll Lynch, Matt Bomer, Maura Tierney, Melora Hardin
Written and directed by: Timothy McNeil
Genre: Drama, Romance
Plot: An unconventional romance about Earl, a middle-aged widower who moves to Los Angeles to be with family, and who asserts his independence by renting an apartment in a sketchy neighborhood full of "colorful" characters. Most colorful of all is Frida, a transgender next door neighbor who happens to find Earl - the quintessential Southern Gentleman - just as exotic as he finds her. Forming a relationship that is at once unexpected and inevitable, this mismatched pair give each other much-needed trust, respect... and more.
Opens in: LA, NYC


Boom For Real: The Late Teenage Years of John-Michael Basquiat



Director: Sara Driver
Genre: Documentary
Storyline: Exploring the pre-fame years of the celebrated American artist Jean-Michel Basquiat, and how New York City, its people, and tectonically shifting arts culture of the late 1970s and '80s shaped his vision.
What you should know: Director Sara Driver is the partner of director Jim Jarmusch.
Opens in: NYC, LA


Always at The Carlyle



Director: Matthew Miele
Genre: Documentary
Storyline: The iconic Carlyle hotel has been an international destination for a particular jet-set as well as a favorite haunt of the most discernible New Yorkers.
What you should know: Yes, this is a documentary about a hotel.
Opens in: NYC


Class Rank



Stars: Skyler Gisondo, Olivia Holt, Kristen Chenoweth, Bruce Dern
Writer: Benjamin August
Director: Eric Stoltz
Genre: Comedy, Family, Romance
Plot: Two high school outsiders join forces in an attempt to overtake the local school board. Guided by their families, they enter the perilous word of politics and, in the process, learn a thing or two about love.
What you should know: Director Eric Stoltz is primarily known for his acting, but he's directed a lot of TV, including episodes of Madam Secretary and Glee.
Opens in: LA and On Demand


Raazi



Stars: Alia Bhatt, Vicky Kaushal, Jaideep Ahlawat, Amruta Khanvilkar
Writer: Harinder S. Sikka, Meghna Gulzar
Director: Meghna Gulzar
Genre: Action, Crime, Thriller
Plot: Raazi is based on a true story of a young girl, who was sent to Pakistan in 1971, to source out any information she could, as war was becoming imminent between India and Pakistan. It is the journey of an ordinary Indian girl, in extraordinary circumstances.
What you should know: It's in Hindi.
Opens in: Several major cities


Mountain



Narrator: Willem Dafoe
Director: Jennifer Peedom
Genre: Documentary
Storyline: An experience about the highest peaks in the world.
What you should know: It's described as a "cinematic and musical collaboration", and features music from the Australian Chamber Orchestra.
Opens in: NYC


One October



Director: Rachel Shuman
Genre: Documentary
Storyline: A portrait of New York City and its people in October 2008. The film celebrates the resiliency of the human spirit and the beauty that lies in the rich cultural tapestry of a dynamic metropolis.
Opens in: LA & NYC


Goodland



Stars: Matt Weiss, Cinnamon Schultz, Sara Kennedy, Jason Curtis Miller
Written and directed by: Josh Drake
Genre: Crime, Mystery, Thriller
Plot: When the body of a drifter is discovered the same day a photographer arrives in a small farming community, the local sheriff is left to piece together a string of events that don't quite add up.
Opens in: LA


What Haunts Us



Director: Paige Tolmach
Genre: Documentary
Storyline: The 1979 class of Porter Gaud School in Charleston, South Carolina graduated 49 boys. Within the last 35 years, six of them have committed suicide. When Paige Goldberg Tolmach gets word that another former student from her beloved high school has killed himself, she decides to take a deep dive into her past in order to uncover the surprising truth and finally release the ghosts that haunt her hometown to this day.
Opens in: LA & NYC


Born Guilty



Stars: Jay Devore, David Coussins, Rosanna Arquette, Keesha Sharp
Written and directed by: Max Heller
Genre: Comedy, Drama, Romance
Plot: Born Guilty is the story of Judith, a lonely and frazzled New York social worker who can't resist the urge to intervene in her son Marty's life. When Marty's free-spirited Aussie pal Rawl (David Coussins) shows up, Marty hires Rawl to see Judy and 'restore her to health' –any way it takes.
Opens in: LA & NYC


The Last Horsemen of New York



Director: Mary Haverstick
Genre: Documentary
Storyline: New York City horse carriage drivers join with Liam Neeson to fight for their livelihood against animal rights groups and the city's mayor set on defeating them.
What you should know: Apparently there are people who are fighting to keep horses in NYC, and Liam Neeson is one of them.
Opens in: NYC

Source 1 2 3 4 5 6 7 8 9 10 11 12 13 14 15 16 17 18 19 20 21 22 23 24 25 26 27 28 29 30 31 32 33 34 35 36 37 38 39 40 41 42 43 44

What are you seeing this weekend, ONTD? Any of the *seven* extremely niche documentaries listed above?