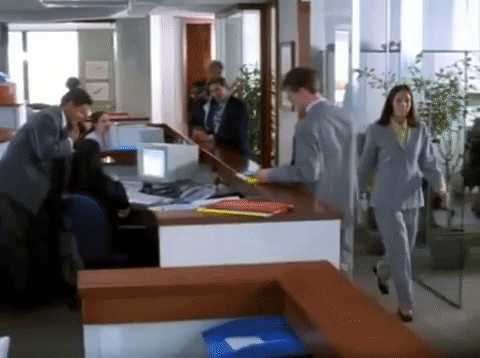 Justin Timberlake is hiring! Lucky winner will be social media coordinator for Dallas concert https://t.co/N4TIfaEzSo pic.twitter.com/B5WZgEoGbV

— FOX6 News (@fox6now) May 11, 2018

• Fresh out of college? Looking to shake things up and switch careers? Were you recently laid off? Or maybe you're just looking for some extra cash to put in your pocket for the Summer? Well you're in luck, Justin Randall Timberlake of Britney Spears and Janet Jackson bus throwing fame is hiring!

• LinkedIn and Live Nation have teamed up to find a social media manager for Mayo's "Man of the Woods" tour.

• Where do I submit my resume? Make and post a video on LinkedIn telling them why you should win and use the hashtag #LinkedInTopCompaniesContest in your post copy before 11:59 pm PT on Sunday, May 13. Make sure LinkdedIn see's your entry by double checking your settings to ensure your updates are visible to everyone on LinkedIn. You must be 18 or older, a resident of the United States, and have a valid LinkedIn profile.

• Four things this job is looking for: 1. Showcase the ability to inspire others with the story. 2. Paint a picture of how this experience will impact your professional journey. 3. Approach the qualifying question in a creative fashion. 4. Communicate a strong interest and passion for the entertainment industry and/or social media.

• The unfortunate new hire and temp will join the Live Nation social media team in Dallas, TX and serve as the social media coordinator for the May 27th concert. The winner will interact with concertgoers, get behind-the-scenes access, and share content from a VIP seat.




ONTD, do you need a job to pay off those ONTD student loans?

Sources: 1 | 2