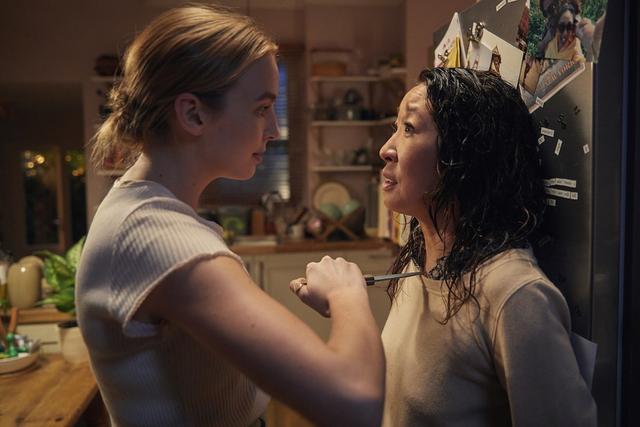 * Waller-Bridge wrote 1x05's dinner scene in a rush, out of order, so that Villanelle's Jodie Comer would have something to work with for her audition. Oh had already been cast as Eve at this point. There was little to no rehearsal required because Comer and Oh had a lot of the scene already down after the audition process.

* The scene with Eve changing out of her wet dress was "meant to underline a bit more overtly the sexual attraction and discovery that Waller-Bridge built in from the very beginning." Of course, some people (probably straights) didn't catch on until the moment Villanelle leaned in to sniff Eve's neck: Waller-Bridge says, "I love that it hits people at different moments... I knew that the first moment they see each other. I labeled that moment as 'love at first sight.' But I didn't want it to be constrained to romance, or to lust, or anything like that. There's something waking in Eve every day that she spends imagining what this woman is doing."

* The stripping-down moment that made it into the final edit is actually a slighter tamer version: "...in a different cut of this same scene, Comer's look was even more appraising and openly lascivious - 'micro-changes' conveyed via 'millimeters of small movements right around the eyes.'"

source



[

bonus

]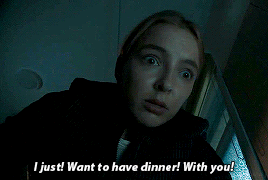 x

ontd, do you own a sweater attached to a shirt? will you riot if eve and villanelle don't fuck at some point?