Five years later, @adampally, @caseyrosewilson, @elizacoupe, @ZachKnighton and series creator David Caspe reflect on the final episode of #HappyEndings: https://t.co/FQqcSXRt9P pic.twitter.com/VNf5RKkS8e

— Decider (@decider) May 3, 2018
Creator (and Casey Wilson's husband) David Caspe on a revival:
"I'm personally a little surprised that there hasn't been someone who's realistically approached us to do it. Our fanbase is rabid but I suppose the cult following is smaller than it seems. It's been five years and if it hasn't happened yet, I can't imagine it happening now, but at the same time, it wouldn't really surprise me if Hulu or even ABC called me and asked if we'd ever do more. If we redid it, it would be worse. It's always worse. I don't know that you could ever redo something and have it be better, which would be a bummer because it's such a great time in my life—I met my wife, I made so many great friends, I'm even working on a show now that [Adam] Pally's in—but I'd do it in a heartbeat because I love them all so much."
So where did it all go wrong?
Some of the cast members from the show reflect and have their own theory as to why
Happy Endings
didn't make it on ABC when it was clear,
it should have
.
Casey Wilson (Penny Hartz)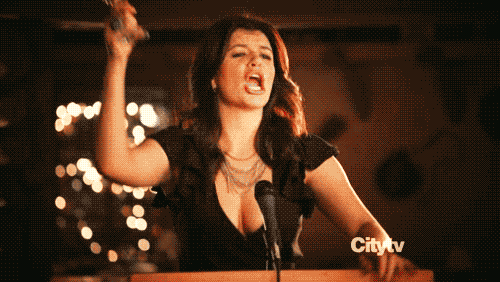 "I really think we suffered being in the crosshairs of network TV thinking they should have higher ratings and not realizing that they were at the beginning of the end. The ratings were better than a lot of network shows that are on now, but we got lost in the shuffle of the panic about network which is still happening. Even if it came out three years later when people started realizing that we had good numbers, we would have hung on, which is a bummer. Maybe it's best to leave people wanting more, but we'd have loved at least another season."
Zachary Knighton (Dave Rose)
"I think there are a lot of answers. I don't think we got the support from the network that we needed. Paul Lee had taken over after we were picked up and we weren't his baby. We were supposed to premiere and then they moved us and put us on against the Olympics and it was all so strange. In fact, we all kinda thought there was no way it was going to even get past the first season because we knew that while we had a lot of love from people, we didn't have the billboards. We actually wanted to crowdfund to get one single billboard at one point! I think we were just on the forefront on it and if maybe we'd come out a year later, it would've worked better. If we were on the air right now with the numbers other shows are putting out in 2018, we'd be a monster hit with the numbers we had. Basically, they fucked up and cancelled it and then all their shows tanked. That was around the time that execs wanted shows to get back to those Friends numbers and they hadn't caught up with the concept of Netflix and streaming—now they're letting shows stay on with a .5 or .6—we had a 2.1 or something!"
Eliza Coupe (Jane Kerkovich-Williams)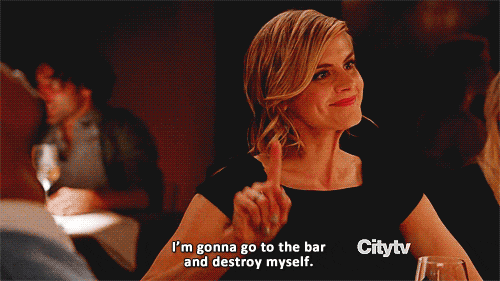 "I think if it was on now, people would be going crazy, especially if it was on one of the streaming networks—there'd be more leeway to be a little more edgy and not so cookie-cutter. I think maybe people weren't necessarily ready for it, particularly the networks. If it was on now, it'd be gobbled up and we'd be winning in every category at the Emmys for comedy. With everything that's going on in the world right now, people want to fucking laugh."
Adam Pally (Max Blum)
"I think that it was a lot of things that you weren't really seeing on television at the time and maybe still aren't. It had a nice mix of a new energy and a new vibrance and a new bunch of characters. That was also why it didn't work, if that makes sense. When something like that happens and there are just as many reasons that it didn't work that it did, you usually get a strong fanbase. I really love it. If you look at every character and situation, there was something different about them that you'd never seen before. It was wrapped up in this nice bow of a TV sitcom that you felt you knew and then what you were getting was something completely original."
Read a lot more interesting facts and quotes straight from from the creator and cast of the show at the source.
Relive and enjoy this cult classic with our 2 part ONTD Original:
Ten of the Most AH-MAH-ZING Episodes/Moments from ABC's 'Happy Endings'
Ten Moore AH-MAH-ZING Episodes/Moments of ABC's 'Happy Endings'
Who was your favorite from Happy Endings?
Source